Are LinkedIn Ads Really Worth Paying For?

December 16th, 2015 min read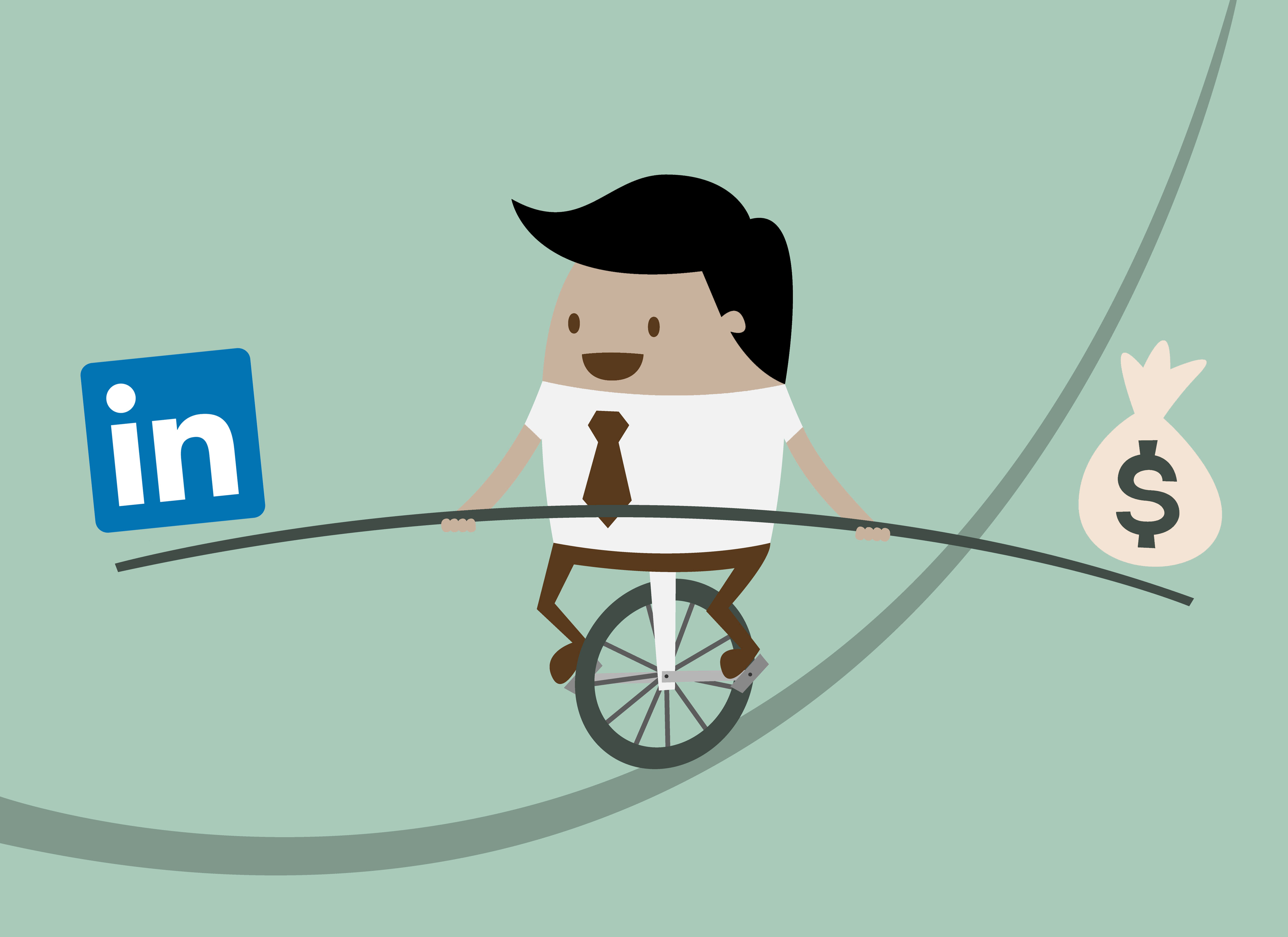 One aspect of LinkedIn marketing I'm asked about frequently is whether you should focus 100% on your organic reach or test LinkedIn paid ads.
The official guide here will give you a better idea about the ads themselves, the amount of targeting you can do, and the cost of a basic campaign, so you can determine if they're really worth it for your organization.
How Much Do They Cost?
One thing to keep in mind is that a LinkedIn campaign tends to be more expensive than a Facebook or a Google AdWords campaign. More specifically, the cost per click is higher, which can be troubling to small businesses with strict budgets.
Also, there's no goal-based pricing like in Twitter or Facebook, which means you can't optimize the campaign for getting likes, boosting the popularity of your business page, or getting traffic to your website.
Despite this higher upfront count, it's important to keep in mind that, for a B2B business, it is likely that the quality of clicks/leads generated by a LinkedIn Ad will be far greater than those from Facebook, Google+, etc. This is because LinkedIn's most active audience is professionals looking for business connections; not general consumers like many of its social counterparts.
What Do The Ads Look Like?
Another major shortcoming of LinkedIn Ads is their overall appearance. On average, LinkedIn Ads are a minuscule 50x50 sized image and 90 characters of text that appear in the sidebar of the social network.
Having trouble recalling an example of a LinkedIn Ad? It's probably because you've looked right passed them while you were scrolling through your feed. In a society where banner blindness is the norm, these tiny ads are not likely to grab anyone in your audience's attention, no matter how clever the copy or beautiful the image.
If you'd still like to try LinkedIn ads, you may want to wait for some time after creating your company page. LinkedIn will occasionally give out free $50 vouchers that business owners can use to test the paid ads. This opportunity is great for figuring out just how effective LinkedIn advertising is and whether you can achieve the results you're hoping for.
What's A Better Option?
Another paid option you may want to consider are LinkedIn Sponsored Ads, which appear native in users' newsfeeds. "They are given generous real-estate within user newsfeeds, appearing alongside regular posts by a person's connections and granting businesses far more control over their content." You can learn more about them and how to use them successfully here.
The content above is an excerpt from our guide, A Guide to Getting Started with LinkedIn Marketing. In the full version, you'll learn what makes LinkedIn different, how to build your Company Page, establish thought leadership and use LinkedIn Groups and LinkedIn Ads, as well as the importance of publishing on LinkedIn Pulse.
Get your free copy here or simply click the "keep reading" button below to keep learning.