A Massive Review of SEMrush: Pricing, Features, Tutorials, & More
Content Marketing Consultant, 10+ Years of Content Marketing Expertise, Content Marketing Trainer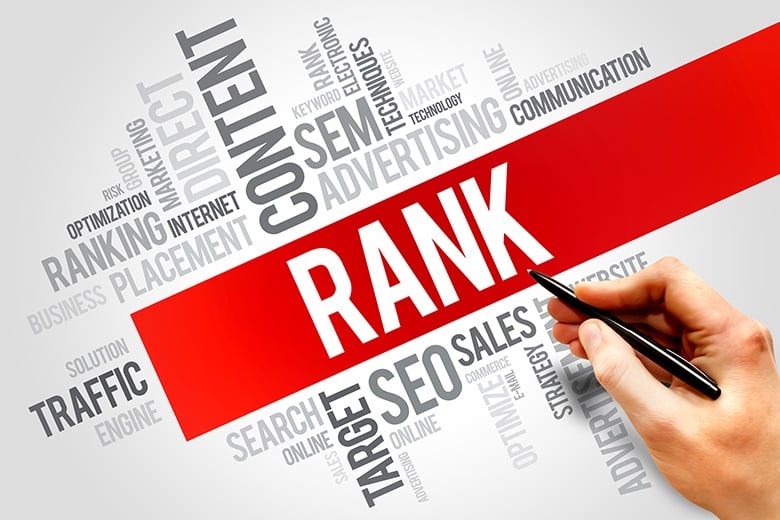 Published on January 19th, 2016
Here at IMPACT, we always have our ears to the ground listening for the distant rumbling of the next great tool that will improve the way we do digital business -- especially when it has to do with keyword research.
And if you know anything about us, you know that one of our absolute favorite pieces of software for doing online business is HubSpot's marketing software.
And while HubSpot has a lot of amazing tools that have helped put our business (and many of our clients' businesses) on the map, we've always felt that HubSpot's keyword tool wasn't quite robust enough—at least not if SEO and keywords is a significant focus of your business.
Like many leaders in this space, we get approached several times a year by companies offering to let us sample their marketing and/or sales tools and software.
Occasionally we'll run across a new tool that we love and can't wait to show our clients.
While many of the tools we demo are pretty decent, most of them simply aren't a good fit for us, or our clients.
And as you might imagine, sometimes these tools turn out to be total duds or watered down versions of tools we already use regularly.
That's why when we were given an opportunity to check out SEMrush, we were guardedly optimistic at best.
Could this tool really be the keyword research tool we had been looking for?
Well, it turns out that YES – SEMrush did have the solution to our keyword research problem.
Furthermore, we quickly discovered that SEMrush was not only the answer for our keyword woes; it was the answer for problems we hadn't even previously considered (at least not for a keyword tool).
In this review of SEMrush's, we're going to discuss:
The many features we love about SEMrush
How much the tool costs
And how we would rate it
Key Features of SEMrush
As mentioned above, when we were first given a tour of SEMrush we had high hopes that it could help us better identify and target new keywords we'd like to rank for.
We were also looking for a tool capable of doing things better and faster than how we had previously been doing them.
With HubSpot's keyword tool we had to jump through a few too many hoops to get the analytics we were after to determine if a keyword was worth targeting. First you have to go to "Add New Keywords" => "Get Suggestions" and type in a keyword you were interested in.
From there it would pull up a very short list of similar keywords, but only display monthly search volume–Not difficulty or CPC.
For difficulty and CPC you had to actually add the keyword into your tool and wait a few seconds to minutes to get the rest of the information you were after.
If you liked what you saw, you could keep the keywords in the tool; if you didn't, you had to erase them from your portal and start back over.
This process becomes frustrating when trying to narrow searches quickly–especially when using multiple keywords.
Enter SEMrush and all of the analytics you can view (and quickly too) just by typing in one keyword into the search bar.
Notice the difference?
It was at this moment (without even diving a whole lot deeper into the tool) that we started to realize that SEMrush had the keyword metric capabilities we'd been looking for.
Check out this video for a run-through of SEMrush's keyword analytics:
Keyword Research and Analytics
Based upon one keyword entry we were able to see all the analytics we were after, and even some that surprised us.
At the top of the screen we got some of the typical analytics we were looking for:
Monthly search volume.
Total number of indexed pages that come up in a search engine's results
The cost-per-click (PPC) to advertise for the keyword.
The Competitive density with others sites advertising for the word (you do however have to go to another menu to find the organic difficulty of a keyword, which caused us some confusion early on).
Phrase matches (various keywords that contain the targeted keyword within).
Related keywords (keywords that are very similar/synonymous to the entered keyword).
What's even cooler is that for the phrase match keywords and related keywords you can view full reports that may contain several pages of keywords with tons more data to browse.
These were all of the metrics we had been after, and we were pleasantly surprised to discover there was a bunch more we could learn about our keywords too.
For instance we can:
See trends over time showing search volume changes as well as difficulty changes.
View how different countries are searching for that specific keyword.
Examine the top 100 page URL's that rank for the keyword, and click on links to see various pages.
See samples of ads competitors are using to target the keyword
If the keyword is about a product, you can see visual product ads.
See the trends of ads over time.
View a history of ads over time.
Check out the CPC distribution by country and search engine.
Change between getting all the analytics from desktop or mobile sources.
Beyond the overview information about a keyword search, there were two other submenus under keyword analytics that we could check out:
Keyword Difficulty. At first when looking at the overview of keywords and seeing the "competition" for the keywords in question, we falsely attributed it to organic difficulty.
The competition metrics are based on how many other sites are targeting those words as ads.
Although we would prefer to see organic difficulty in the overview, having it as a separate tool adds some great value.
Let's say you've written a comprehensive article on a subject and you're tossing around ideas for which keywords that article should target.
You can come up with a whole list of potential keywords you might want to include in the title, Meta description, URL, and sub-headers, enter all of them into the keyword difficulty tool, and analyze the metrics of all of them at once.
Ads History. The ads history tool is pretty cool because it's helpful on multiple levels.
For one, you can get a sense of the competition and see who has been targeting the keyword in ads, what rank they are, how much traffic it has gotten them, and an estimate of how much they've paid to advertise for it.
But it's the second thing that really makes you realize how much more you can do with SEMrush: it not only tells you about the keywords, but how important those keywords are to your competitors. Here you can really start to get a sense for what keywords your competitors are after, and decide if you want to target them as well.
We talk more about how you can use SEMrush for competitor analysis further below.
We were thrilled to have found a tool that had so many metrics around a single keyword search. Already we were realizing just how much easier our keyword research was going to be. But the more we delved into SEMrush, the more features we found...
Domain Research
With SEMrush, you don't have to stop at researching new keywords. You can also learn a ton of information about your own website based on the keywords that are already bringing you traffic.
Oftentimes, you may not even realize some of the keywords that are bringing traffic to your site, or the volume of traffic those keywords are bringing you.
To gather information about your own domain, simply enter your root domain into the keyword tool.
­
Before moving on, one thing that should be noted is that in SEMrush's domain overview of a site, where it shows your monthly traffic, those numbers do not accurately reflect your site's total monthly traffic.
Rather, it's giving organic and paid search traffic from keywords that SEMrush has in its database of 120 million keywords, and traffic based on referral sources from other sites (backlinks).
Your website traffic may be much higher when you calculate in direct traffic, social media traffic, and traffic from email campaigns.
With that said, let's take a look at some of the amazing metrics SEMrush can offer in their domain search when you type in your website address:
An overview of the amount of traffic that keywords known to SEMrush are bringing to your site through organic traffic.
The amount of traffic you've brought in with paid search.
Total traffic brought in by backlinks from referring domains.
Visual representations of sources for organic and paid keywords.
A graph showing traffic by organic and paid sources over time (can choose 1 month, 6 months, 1 year, 2 years, or all time).
The top 5 organic keywords that are bringing traffic to your site. You can click into this section for a ton more analytics (more on these metrics below).
A graph showcasing organic position distribution, e.g., how many of your keywords rank in the top 3, how many rank in positions 4-10, 11-20, etc. up to the top 100 results.
Who, based on traffic and overlapping keywords, are your top organic competitors. Many of the competitors listed may not even be ones you knew about. More on the organic competitors later.
A graph showcasing a competitive position map based on number of keywords and organic search traffic
A chart showing the top paid keywords bringing traffic to the site (can be expanded to view a full report for more metrics
A graph showing paid position distribution of the keyword ads you target.
A chart showing your main paid competitors (top 5 are displayed. More info can be gathered by clicking into the chart).
A graph showing your competitive positioning map relative to how many paid keywords you, and your competitors are targeting as well as traffic brought in from PPC keywords.
A sampling of some of your PPC ads
Some of the backlinks that refer to your site, what those sites are and the anchor text and URL that those backlinks link to.
The top anchor texts used in backlinks bringing referring traffic to your site.
Referring domains that are driving traffic to your site sorted by those with the most backlinks pointing to your webpages.
You most popular indexed pages that are back-linked by other domains.
And remember, all of this information is found in the Overview tab of Domain Analytics.

To learn more about each set of data, you simply click on whatever metrics interest you to view fuller reports.

Also of note, by default, the metrics are showing by "live date." To view historical data, simply click where "live date" is and select a month you'd like to view for a full refresh of data displaying the timeframe important to you. However, historical data is only available to users on Guru or Business plans.

While we're not going to get into every possible metric point (we don't want to spoil your future exploration with SEMrush), we will discuss some of those that we use most frequently.




Domain Analytics: Organic Research
Here we can see a full set of keywords that SEMrush has information on that is bringing traffic to this site. Here we see an extensive list of The Alaska Sleep Clinic's (one of The Sales Lion's many successful customers) keywords that drive traffic to it.
You can see that they have 11.7K organic keywords bringing in 61.1K traffic for the selected date. Below that you can see that if they had paid for all of that organic traffic it would have totaled $122K.
The graph to the right displays when their traffic began to grow, and what traffic they get from SEMrush's tracked keywords each month.
The chart below shows data on all of the keywords searchers are entering that bring them to one of ASC's pages.
By default, SEMrush lists the keywords in order of those bringing the highest volume of monthly traffic. However, other data points can be used to sort the keywords such as
Position the keyword has for organic search results with the previous position in brackets (showing whether the keyword has gained, lost, or maintained traction.
The estimated number of monthly searches for that keyword.
The Cost Per Click to advertise for the keyword.
The URL page the keyword is associated with.
The cost percentage of the keyword, e.g., the estimated price of the keyword in Google Adwords.
The competitive density of the keyword for those wishing to advertise for it.
The total number of indexed URL's that contain the keyword
Trends over time by popularity of searches
The SERP, or snapshot of the first page of results in a search engine.
And when the keyword's data was last updated.
Checking out this feature is a great way to see exactly the keywords that are bringing you traffic, and how much of your total traffic they're bringing. Oftentimes you may even find keywords that are performing very strongly for your site that you were not previously aware of, allowing you to retarget those keywords for better efficiency.

Domain Analytics: Competitors

Another awesome tool found within Domain Analytics is the competitor tool. ­–This tool really helps you see how your website stacks up against others in your space that are targeting some of the same keywords as you.
The metrics are based on the total number of keywords each site is getting traffic from and the number of keywords you have in common with each site.
Other analytics in this tool include:
Competition level (who is your strongest competitors based on size and scope of common keywords).
How many keywords you have in common with them.
How many keywords they have that are bringing traffic to their site.
How much traffic is being brought monthly to their site from those keywords.
The estimated cost of the those keywords if they've had been targeted with ads.
And the number of keywords the website is in fact targeting with ads.
To view all of the keywords your site may have in common with one of your competitors, simply click on the metrics for a full list of all of the keywords you have in common as well as both of your positions for that keyword. More on that shortly.
Competitor Research
So now you've gotten a little taste for how you can check out your competitors based on your domain's ranked keywords.
But you might be thinking two things:
"If I can enter my own domain into the Domain analytics, can I do it for any website?"
"The list of competitors SEMrush displayed didn't show me any (or only a few) of those that I consider my direct competitors. How can I see how I compare to specific competitors?"
Well, SEMrush has the answers for both of those questions.
There are 3 basic ways in SEMrush to check out your competition:
Entering your domain address into the Domain Analytics tool and selecting competitors (which we just covered).
Entering any domain into the domain analytics tool for an overview or even complete metrics. From here you can view all of the exact same metrics you've reviewed for your own site, but use it to see your competitors site instead. You can use this feature to gather intel on all of a competitors keywords, the ads they're targeting, the traffic they're getting, etc.
You can pull up a specific competitor and see exactly how your website compares to theirs. For this information you can go to the Domain VS Domain tool.
Going back to The Alaska Sleep Clinic's competitors we've seen that even though they're a regional sleep clinic, because of the vast number of articles and keywords they have ranked by Google, their SEMrush listed competitors are mostly national organizations and sleep therapy retailers.
And while they may be able to compete against online stores selling equipment all over the U.S., the majority of their business is held within the state by having local Alaskans take in-person sleep tests.
To see how their website stacks up against other regional clinics' websites, they would have to enter their domain and their competitor's domain in the Domain VS Domain tool as shown below.
Here we can view a chart similar to others we've seen before, but only showing two competing websites together. In this case, we use the Sleep Centers of Alaska as an example.
The first thing you may notice on the chart is that they only share 54 keywords in common.
If you recall, The Alaska Sleep Clinic ranks for over 60 thousand keyword phrases.
If we were to enter Sleep Centers of Alaska into the domain search we would see that they only rank for 117 keywords total, of which half are shared by both websites.
In this head to head comparison we can view all of the 54 keywords both sites rank for as well as each site's position for those searches, the volume of monthly traffic, the CPC to run ads for them, the ad competitive density, and more.
For a more dramatic look, we can even toggle a chart view to show the size and scope of each sites keywords and the overlap.
With a brief overview, we can quickly surmise that online Alaska Sleep Clinic is crushing their local competitors.
Site Audit
As if being able to check out all of your keywords, your competitors keywords, and the amount of traffic you're bringing in isn't enough, you can also run a site audit in SEMrush to see if there's any problems occurring with your site that may hinder it's performance.
In the image above we can see that The Sales Lion's site scores a 77% based on 102 pages crawled.
So while the site is performing pretty well, it's apparent that some changes can be made to fully optimize it.
There are 6 serious errors, 453 moderate errors, and 240 items that are not errors, but have recommendations for changes to make them perform even better.
We can even click into the "issues" tab to get a full read out of all the errors, warnings and notices.

Our main errors concern pages that have duplicate title tags and pages with duplicate meta descriptions.
Fortunately, we can see that none of our pages contain broken external links.
Some of our biggest warnings, or moderate issues, concern images without alt text (249 to be exact. Something that should definitely be fixed (as it appears Marcus has been a slacker) are links that contain no-follow attributes, and titles that are too long among others.
For each item that needs to be corrected, you can click on the warnings and get a readout of the exact pages, links, or images that require attention.
Rating for SEMrush
All in all, SEMrush is an amazing tool that can provide an overabundance of information for anyone looking to optimize their website, find the most profitable keywords to target, and/or uncover loads of information about their competitors.
From what we've studied (and hopefully you can now see for yourself) SEMrush is easily the best SEO keywords tool available on the market right based on the immense amount of information and metrics available for view.
However, SEMrush may not be best for the casual user as it can take quite a bit of time getting comfortable with finding all of the useful data one can compile to improve their site and keyword strategy.
Fortunately, SEMrush offers tons of resources in the forms of whitepapers, a comprehensive FAQ page, video tutorials, and regular webinars for users of all skill levels. And their support team offers detailed, helpful answers in a timely manner.
For us here at The Sales Lion, we easily give this amazing tool 5 out of 5 stars and will be using it for ourselves, recommending it to our clients, and recommending it to anybody who asks us about it. It really is that awesome.
With all of that said, there is still one question to address...
How Much Does SEMrush Cost?
With SEMrush there are different plans to consider depending on the size and scope of your SEO keyword strategy you wish to implement.
SEMrush Pro Plan: $09.95/month
Includes:
10,000 results per report
3,000 reports per day
5 projects
500 keywords to track
100,000 pages to crawl
5 scheduled PDF reports
SEMrush Guro Plan: $199.95/month
Includes:
30,000 results per report
5,000 reports per day
50 projects
1,500 keywords to track
300,000 pages to crawl
20 scheduled PDF reports
Branded PDF reports
Access to Historical Data
SEMrush Business Plan: $399.95/month
Includes:
50,000 results per report (for each of 4 users)
10,000 reports per day (for each of 4 users)
200 Projects
5,000 keywords to track (1,500 per user)
1,000,000 pages to crawl (300,000 per user)
50 scheduled PDF reports (for each of 4 users)
Branded PDF reports
Access to historical data
Product listing ads
Multi-user management
SEMrush Plan Deals
And of course if you agree to pay annually rather than monthly, you can expect to see additional savings.
SEMrush Annual Pro Plan: $999.40
SEMrush Annual Guru Plan: $1,999.40
SEMrush Annual Business Plan: $3,999.40
As great as SEMrush may sound, you probably would like to give this tool a little hands-on demonstration and tinkering to see if it really is a good fit for your company. Fortunately, SEMrush offers a 14-day free trial so you can check out all of the features for yourself.