Print/Save as PDF
Inbound Marketing Trends: June 16, 2013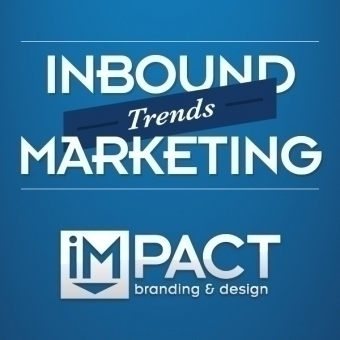 Hello there loyal blog readers!
Happy Father's Day to all you Dad's out there.
What a crazy week in inbound marketing and social media. If you haven't heard yet, Facebook has decided to add clickable hashtags, George Takei may or may not be a Facebook Fraud and I'm particularly excited to hear that One Republic will be headlining INBOUND Rocks 2013.
Once again, we've collected the inbound marketing trends and put them all in one convenient place.
Thank you for joining us on our blog this past week. We hope you have enjoyed what you've read, and hope to see you back here next week for the latest inbound marketing trends!
Enjoy the rest of your weekend.
Inbound Marketing Trends
You need to know the powerful ways to create effective calls-to-action that is going to drive your visitors to your landing pages. (Read More)
Marketing your small business can be tough. Social media is a free way to expose your messages to an audience of almost 200 million people. Here's how. (Read More)
Is your sales cycle too long? Content marketing is a great resource to help sales and marketing teams shorten the sales process. (Read More)
Landing pages are essential in converting your website visitors into leads, yet businesses often make costly mistakes. (Read More)
Salesforce acquires ExactTarget a marketing software company. Marketing professionals are wondering how this will affect the inbound marketing landscape. (Read More)
In order to get your emails open and read, you can use A/B testing to determine the best elements to improve the effectiveness of your email marketing. (Read More)
Know that you've switched inbound marketing agencies, here are three tips to help ensure long term success with your new inbound marketing agency. (Read More)
Your website's performance is essential. You don't need to focus on every metric. Here are 5 website metrics you should focus on. (Read More)
A quality email list is a marketer's holy grail, it doesn't come overnight. When you purchase a list, you don't get the results. Here's how to build you own (Read More)
Don't be fooled by these SEO myths that could be keeping quality people from seeing your website. (Read More)
No brand wants to look like a robot. Here's ten tips to help you turn your brands identity around and humanize your brand. (Read More)
Workflows were made to help move your leads towards your marketing goals. If you're not using workflows, learn why you should and their benefits. (Read More)
About Carolyn Edgecomb
Before moving into a portfolio management position, Carolyn was a key contributor to the IMPACT blog. (In case you thought she sounded familiar.) Nowadays, as our Community Coordinator, she manages and maintains the logistics of daily, weekly, and monthly operations from a portfolio management perspective to ensure each client, Pod, and the overall Community is performing at an acceptable level. You might call her the queen of post-it notes and organization. With a passion for all things inbound marketing and project management, she is always looking for new ways to improve our client services department. Outside of IMPACT, you'll find her on Pinterest, listening to country music, reading a book or trying out a new recipe.