Print/Save as PDF
Inbound Marketing Trends: July 14, 2013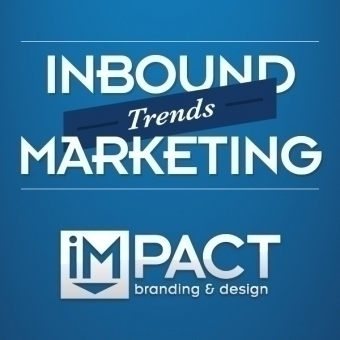 Happy Sunday, blog readers!
Here's a quick recap of last weeks news highlights; Facebook announced the roll out of Graph Search, the George Zimmerman case went to court, and .LA domain names are up for sale.
My favorite story of the week has to be the chair that Outback Steakhouse is in the process of developing that will gave you a hug every time you get a Facebook Birthday wish.
I'm just wondering, but where was this chair last week?
Without further ado, we've collected our inbound marketing trends and put them all in one convenient place.
Thank you for joining us on our blog this past week. We hope you have enjoyed what you've read, and hope to see you back here next week for the latest inbound marketing trends!
Enjoy the rest of your weekend.
Inbound Marketing Trends
In order to ensure a more efficient sales process, here's 4 tips for identifying a great middle of the funnel opportunity. (Read More)
Calls-to-action are great for driving prospects and generating conversions. Without the right CTA placement you could be losing potential leads. (Read More)
Facebook has removed the ban on having more than 20% text in your company page cover photo. Use this new freedom with caution to avoid being spammy. (Read More)
Make the most out of your trade show by making sure you create a booth and experience that will be remembered. (Read More)
Only 18% of Fortune 500 CEO's are engaging with employees and customers on Twitter. Here's five ways to convince your CEO to engage on Twitter. (Read More)
Keywords are important, but don't put all your eggs in one basket when it comes to SEO. Consider supplementing those efforts with social media and content. (Read More)
Pinterest is becoming a popular place for search, is it replacing Google as the go-to search engine? (Read More)
If you're not inspiring people to click your calls-to-action, you're losing the opportunity to generate new leads. See how you can inspire your visitors. (Read More)
Facebook Graph Search is now available for all English (US) users. Two huge ways this will impact your business. (Read More)
More consumers are accessing the Internet from their mobile devices, making mobile optimization key. It's changing the way companies and consumers interact. (Read More)
With Facebook rumored to be working on Host Chat, a new chat room feature; we discuss other technology from the 1990s that we never want to see again. (Read More)
About Carolyn Edgecomb
Before moving into a portfolio management position, Carolyn was a key contributor to the IMPACT blog. (In case you thought she sounded familiar.) Nowadays, as our Community Coordinator, she manages and maintains the logistics of daily, weekly, and monthly operations from a portfolio management perspective to ensure each client, Pod, and the overall Community is performing at an acceptable level. You might call her the queen of post-it notes and organization. With a passion for all things inbound marketing and project management, she is always looking for new ways to improve our client services department. Outside of IMPACT, you'll find her on Pinterest, listening to country music, reading a book or trying out a new recipe.