HubSpot for Beginners: Starting Your HubSpotting Journey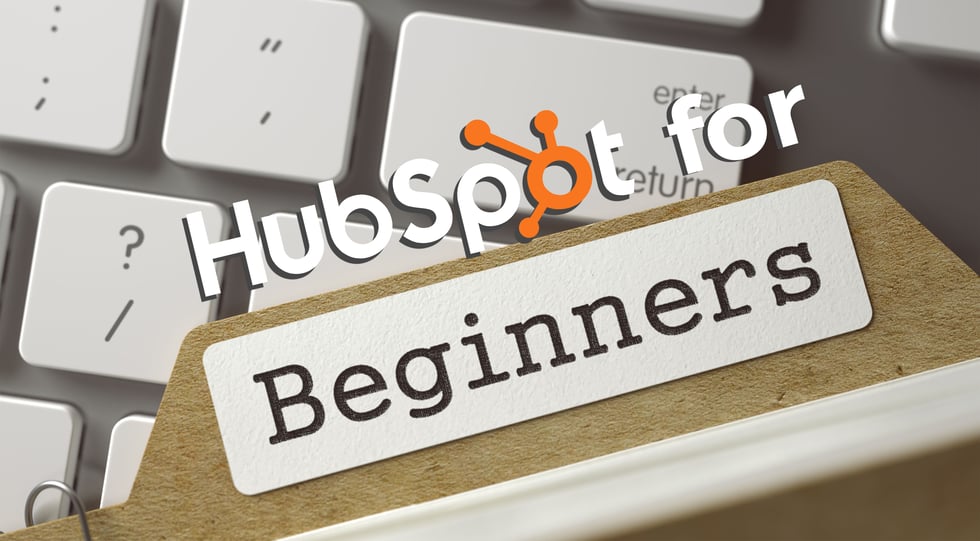 Director of HubSpot Training, Co-Host of the Hubcast, INBOUND Speaker, Certified HubSpot Trainer, Retains 10 HubSpot Certifications
September 12th, 2016 min read
Shhh… I want to tell you guys a secret.
Don't tell anyone, but I'm not a marketer. Or at least I wasn't.
I started my career in the nonprofit world doing campus ministry, and after a few years, I realized that, while I loved my job, I loved it most when I got to do marketing activities for the organization. It was like a lightbulb going on right above my head and the rest is history.
As I dove deep into the world of inbound marketing, I quickly realized that HubSpot is a major leader of all things inbound (I mean that's what their conference is called, am I right?!) and I immediately took their inbound certification course.
Next thing I knew I was working for a HubSpot partner agency having never used the platform before. I logged onto our HubSpot portal for the first time and was just overwhelmed by it all.
Even though learning the HubSpot platform was part of my onboarding process, I still felt dumbfounded by all of its capabilities and features -- and if you've never used the software before, you might be overwhelmed by the thought of it, too.
Luckily, HubSpot's training library gives you an incredibly in-depth view of the platform and everything you can do in it.
If the software is a staple in your marketing program, I highly recommend going through these training videos, but if you're just starting out and aren't ready for the full monty, you may just need a 50,000-foot view of the major components of HubSpot's marketing automation tools.
I hope this brief overview of Hubspot's major features will help you navigate and understand the basics of the tool as you begin your HubSpot journey!
Dashboard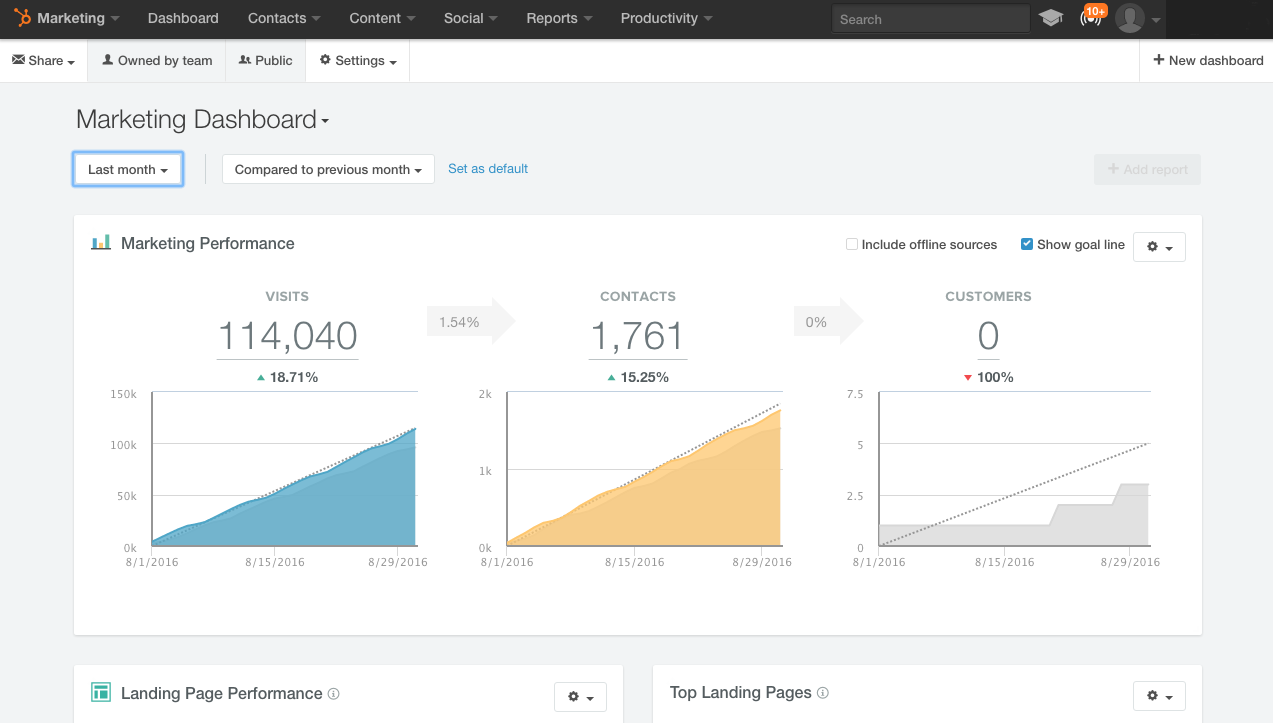 The Dashboard is one of my favorite features of HubSpot-- it's like your home base.
It takes all the data that you've collected and aggregated it into easy-to-read charts and graphs.
When you first land on the page, it gives you a high-level view of the most commonly tracked marketing metrics such as how many site visits, contacts, and customers you've generated that month, and superimposes it on the data from the month before so you can see if you are improving.
Just like the dashboard of your car shows you stats about your car (how fast you're going, if you need to check the engine, etc.), the HubSpot dashboard gives you the stats you need to quickly see how your marketing is performing and lets you know if you need to open up the hood and take a deeper look at what's going on inside.
You can even customize it to show just the Key Performance Indicators (KPIs) that are most important to your business.
Contacts
At it's simplest (and most obvious), the Contacts dropdown of HubSpot is where all of your marketing leads live, but there is a lot more to the tool than just names and emails.
Within the Contacts tool, you can create segmented lists and set up automated workflows.
A general principle with these is: if you can think of it, you can create a list and workflow for it -- they're just that powerful.
These tools are fantastic for lead nurturing, and as you dive into their specifics you will see just how much you can do with them.
The other key piece of the Contacts tool is Forms. You can't get contacts without forms, and HubSpot has a simple and easy form creator to set up the necessary fields for all of your landing pages and gated content.
Content
The Content component of HubSpot is just what it sounds like, and it's the meat and potatoes of your marketing operations. This is where all of your content lives, everything from website pages to content offers, from blogs to calls-to-action.
If you're creating any piece of content for your website (landing page, email, blog post, etc), this is where you go.
Aside from that, the File Manager allows you to organize and access any file you've ever uploaded to HubSpot with an easy-to-use search feature and folders.
Social
Under the Social tab in HubSpot, you can not only schedule and publish posts on Twitter, Facebook, LinkedIn, and Google+, but you can also respond to engagements and analyze how your social media efforts are performing with Social Inbox.
The Twitter bulk uploader makes scheduling especially easy as you can upload as many tweets as you want from a single spreadsheet.
You are also able to set up streams to monitor Twitter for different keywords, allowing you to engage with potential prospects more effectively. The reports feature of Social shows you how your posts are performing and which ones are getting the most engagements.
Reports
Last, but not least, the Reports dropdown is the one I frequent the most.
Under this tab, you can create a report for almost anything you can think of and get a deeper look at your marketing's performance.
The Sources section, shown above, is one of the most useful tools in the HubSpot platform. In it, you can see where all of your website visitors are coming from and what percentage of them are converting from each source.
Reports are also where you can track Keywords and how you rank for them, track your competitors' rankings, as well as track individual page performance.
It is a smorgasbord of great information for you to use as a marketer!
You Can Do It!
If you're new to HubSpot or just looking into it for the first time, don't worry. While a number of features and capabilities can be overwhelming your feelings will quickly turn to excitement as you learn all that HubSpot can do for you.
Take one feature at a time, and you will realize that much of HubSpot is user-friendly and easy to learn, and you will begin to see how much easier your life as a marketer is now that you have this tool in your belt.
Happy HubSpotting!