The Ultimate Guide to HubSpot Certification Options (for Beginners & Experts!)

January 4th, 2017 min read
In the fast-paced world of digital marketing, you never really run out of things to learn.
Luckily, there are countless resources available online to sharpen your skills as a marketer, whether you're a beginner or expert, who's been around the block a few times.
At IMPACT, our go-to for expanding our inbound knowledge and skillset is HubSpot Academy's wide variety of certification courses that cover their HubSpot Marketing, Sales, and Service hubs, as well as a wealth of knowledge around marketing, sales, and service strategy best practices.
For those of you not familiar with it, HubSpot Academy is an online learning center for marketers, salespeople, and designers to learn the latest in industry best practices and continually improve their work. It's not just for users of the marketing automation software.
What are HubSpot Academy Courses and Certifications?
HubSpot Academy's courses and certifications are free educational resources meant to help anyone involved in the digital marketing industry up their game.
The academy offers courses on many different services marketers regularly use including email marketing, content marketing, inbound sales, and much more.
Each certification is preceded by an optional course that includes a set number of "classes," in which experienced HubSpotter's provide in-depth insight on the topic. These come in the form of short, on-demand videos as well as corresponding slide decks and transcriptions of the lectures.
After completing all of these classes, you can then take the final certification exam testing what you've learned.
If you pass (usually over 75% correct), you receive a printer-friendly certification, as well as the option to include reward badges for each certification on your LinkedIn profile.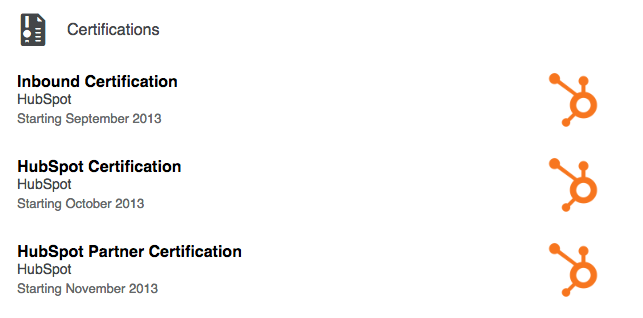 Just remember, each certification is only valid for one year, so you'll have to go back and get re-certified annually, but this is good!
The courses are regularly updated based on new tactics and insights, so you'll likely learn something new with each re-certification.
To help you determine which of HubSpot's courses and certifications is right for you (although we recommend them all), here's a breakdown of each one, its purpose, and what you'll learn after being certified.
HubSpot Marketing Certifications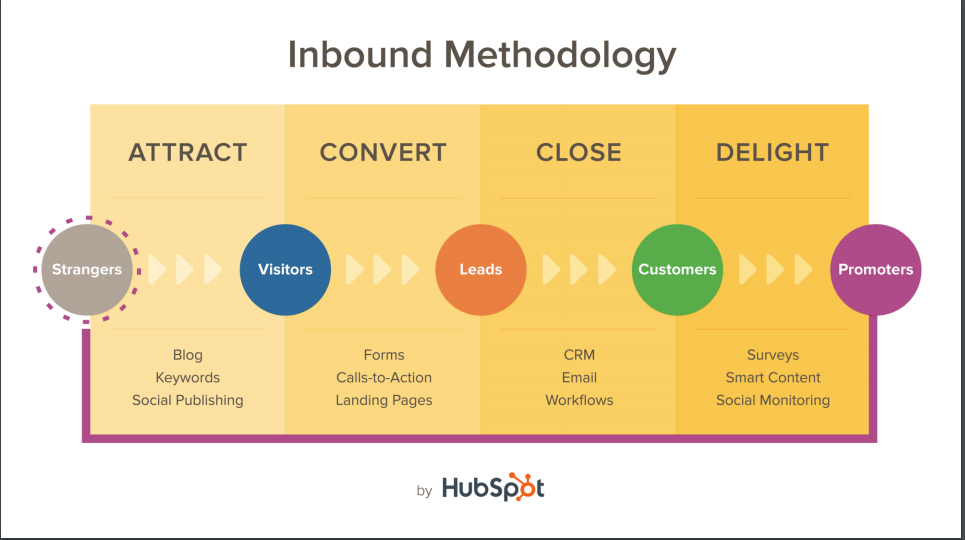 Whether you're new to digital marketing, just starting a business, or simply want to gain a better understanding of reaching your audience online, getting your Inbound Certification is a great first step.
For me personally, completing the Inbound Marketing certification was the first time I ever learned about Search Engine Optimization, Calls-to-Action, and countless other fundamental areas of digital marketing I use each day at IMPACT.
This certification breaks down the key components of the Inbound Methodology in a concise, easy to understand format, and highlights how you can use different tactics to better drive leads down your funnel and win more business for your company.
Classes:12
Time: 4.5 Hours
Availability: Free to Everyone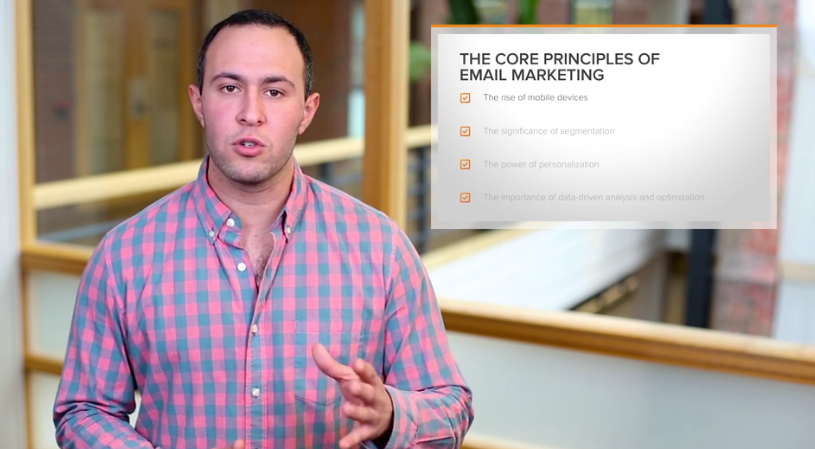 Email Marketing is a crucial component of lead nurturing. When done properly, a successful email marketing strategy can close leads in the sales funnel and eventually make them loyal promoters of your brand.
However, because email marketing can be tough to master, HubSpot's Email Marketing Certification takes you through the entire process, providing insight on:
How to build an Email Marketing strategy that works
Segmenting your audience to ensure you're sending the right message, to the right person, at the right time in their lifecycle stage
What a high-performing email looks like
How to accurately measure the success of your email marketing efforts
Classes: 9
Time: 3.5 Hours
Availability: Free to Everyone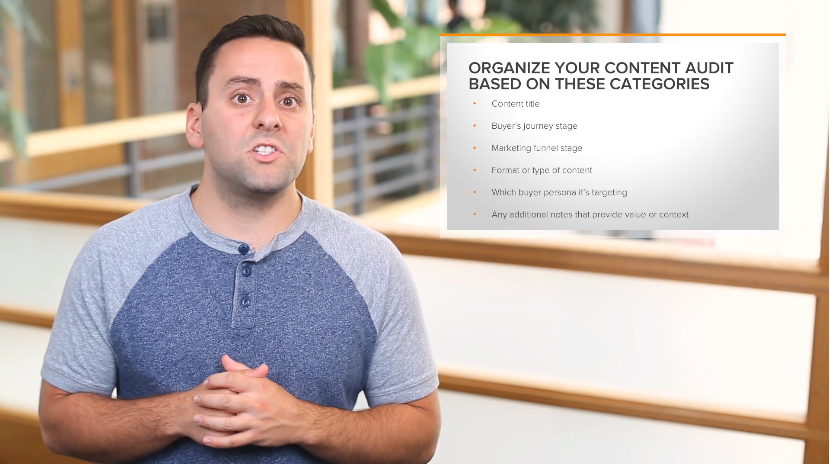 At the center of any effective digital marketing plan is a great content strategy.
Content is an amazing tool to draw visitors to your website, build trust with your audience, establish thought leadership, and ultimately grow your business.
Whether you're new to content marketing, or just looking for ways to sharpen your skills, HubSpot's Content Marketing certification will get you on the fast track to success.
The Content Marketing Certification includes classes on generating content ideas, how to use content to tell a story, the building blocks behind an effective long-term content strategy, and tips on promoting, repurposing, and analyzing existing content. It truly is a must-have certification for any modern marketer.
Classes: 10
Time: 5 Hours
Availability: Free to Everyone
New to the HubSpot Marketing Software? You'll need to check this certification out.
The Marketing Software certification walks you through the entire HubSpot marketing automation platform, including all the tools available, their purpose, and how to use them in your digital marketing strategy to drive more conversions.
Each class also includes a demonstration of each tool in action, so you'll be using HubSpot like a pro in no time after receiving your certification.
Classes: 14
Time: 6.5 Hours
Availability: HubSpot Customers Only
User experience can make or break the success of your website.
In today's highly competitive business climate, your visitors are expecting a personalized, user-friendly experience and delivering on this expectation will help potential leads see you as a trustworthy, reliable option. Unfortunately, failing to do so often has the reverse effect.
The Contextual Marketing Certification helps you create a website that is tailored to your specific user's needs and preferences, so you can ensure that each visitor has an experience that meets their expectations.
Note: This one is only available to HubSpot customers and the company does include the disclaimer that in order to be successful with this certification, you should have a minimum of 500 contacts in your Contacts database, as well as be familiar and comfortable with lead segmentation strategies.
Classes: 6
Time: 1.5 Hours
Availability: HubSpot Customers Only
Sales Certifications
For those on the sales side of the spectrum, the Inbound Sales Certification is key to getting you started with the methodology.
Similar to the Inbound Certification, the Inbound Sales Certification covers the fundamentals of the inbound sales methodology and how it aligns with modern buyers.
After completing this certification, you'll better equipped to identify potential buyers, earn the attention of those buyers, and personalize your message to fit their unique needs.
Classes: 5
Time: 3 Hours
Availability: Free to Everyone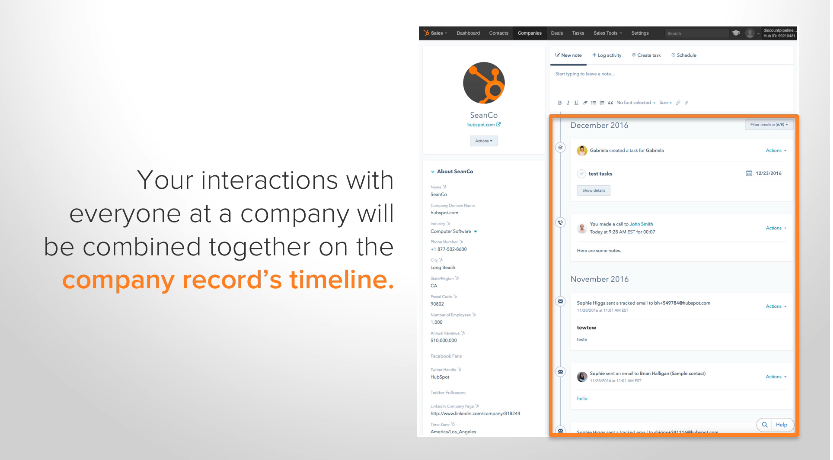 Just like the Marketing Software Certification, the HubSpot Sales Software Certification shows new users how to use HubSpot CRM and covers the core features of HubSpot Sales that will enable them to spend less of their time doing manual tasks and more of their time selling to potential buyers.
By walking you through each feature step-by-step as well as sharing valuable insight of how to leverage each feature in your sales strategy, this certification will not only allow you to master this software, but develop a stronger selling strategy as well.
Classes: 5
Time: 2 Hours
Availability: Free to Hubspot Sales Users
Design Certifications
How can you design your website to ensure peak performance?
The Growth-Driven Design (GDD) Certification will not only reveal a smarter approach to web design, but also provide an in-depth explanation on how to implement this type of design on your own website.
Furthermore, the course also shares insight on how price your GDD packages, transitioning your team to a Growth-Driven Design mindset, and much, much more.
Classes: 13
Time: 13 Hours
Availability: Free to Everyone
HubSpot has a wide variety of tools available to help make your website design shine.
The HubSpot Design Certification was made to help web designers (with at least a basic understanding in writing HTML and CSS) learn about all the core features available in the HubSpot Content Optimization System (COS).
With this certification, web designers will learn how to design custom modules for their websites with ease. The classes go over how to design each feature in HubSpot, including email and blog templates, optimizing designs for mobile, and how to use these tools while keeping the end-user experience in mind.
Classes: 6
Time: 3.5 Hours
Availability: Free to Everyone