The 17 Best Hidden Internet Easter Eggs in 2018 You've Gotta See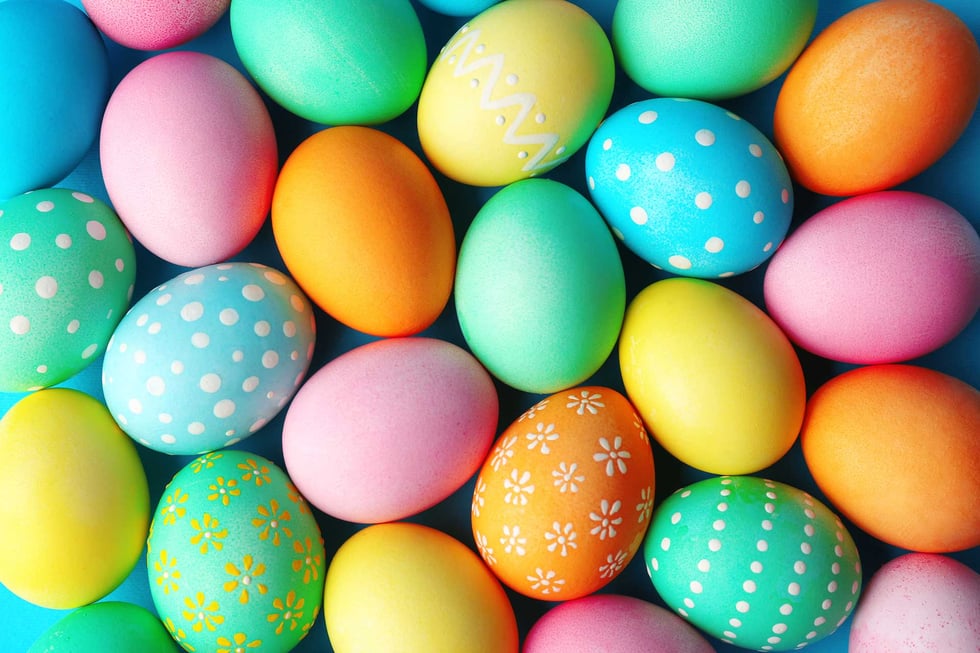 Head of Editorial Content, Strategized Initiatives That Increased IMPACT's Website Traffic From ~45K to ~400K
April 15th, 2017 min read
One of my IMPACT teammates has this phenomenal family tradition on Easter.
Every year, her family holds a massive easter egg hunt where both the kids and adults go searching for candy and cash-filled treats around their yard -- and I think I speak for us all when I say we're a little jealous.
Easter egg hunts are primarily a tradition reserved for children, but thanks to the internet and some cheeky programmers, adults today can join in their own "easter egg" hunt on a daily basis.
(And we digital marketers can enjoy the brand benefits.)
What are Internet Easter Eggs?
Holiday treats aside, internet easter eggs are jokes, features, or messages hidden by programmers, designers, or developers in the websites and software they build. (i.e. What happens when you Google "askew," or "do a barrel roll.")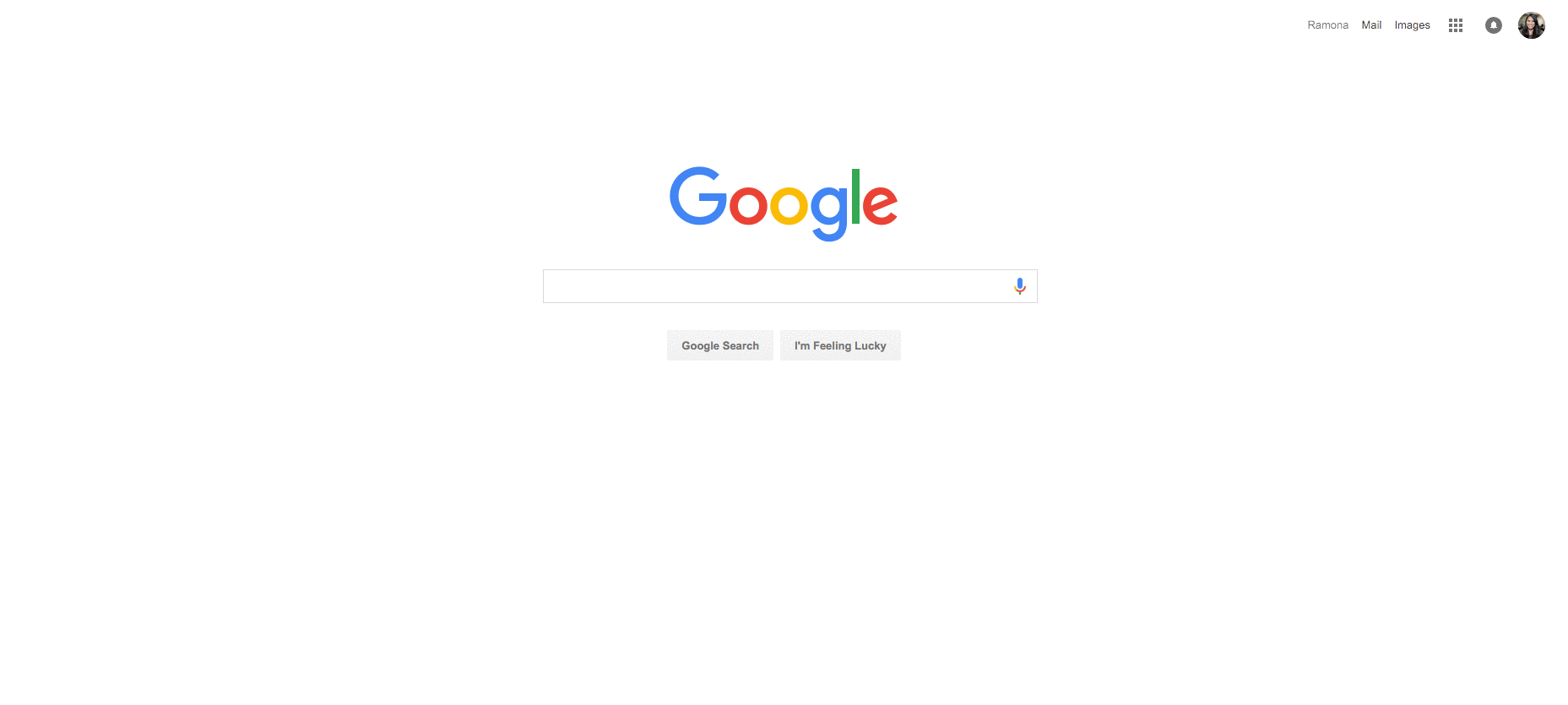 Originally, these little digital secrets were only intended to be found by fellow techies, but with the advent of the world wide web, they became much more mainstream.
Internet easter eggs vary in format (text, visual/audio effects, hidden pages, special features, etc.) as does how they are found.
They can be as simple or complicated as you want them to be -- you just can't tell many people about them.
Brands and businesses rarely promote their easter eggs. That's part of their fun. Developers may leak information online, but most of the time, users have to "hunt" or stumble upon them on their own, and this isn't easy.
Easter eggs have become even more difficult to uncover as Google Chrome cracked down on Flash, in favor of HTML5, and users are turning to new browsers and devices. Depending on how your egg is crafted/coded or what browser is being used, it may not be visible to everyone.
Why Should You Use Them?
As former HubSpot UI Designer, Chase Oliver explained, customers tend to spend a lot of time using your site or software, and adding easter eggs makes doing so feel less like work or an obligation.
They "...[go] a long way toward making [using your site or product] a more enjoyable experience. They make people wonder what else is hidden, and... encourages exploration."
From a marketing perspective, easter eggs also have several noteworthy benefits such as:
Delighting customers (with unique UX)

Humanizing your brand (by showing personality)

Increasing brand awareness

Boosting site traffic

Increasing user engagement
I mean, how many times have you learned about a brand or visited a new website purely because you heard about a fun easter egg?
They are a wonderful way of generating word-of-mouth for your brand and with the help of channels like Facebook, Twitter, Buzzfeed, and Reddit, they tend to spread like chicken pox through a kindergarten class.
But, Remember…
Great internet easter eggs don't come easily.
As you'll see in my examples below, the best require thorough planning and technical development.
If your website or marketing isn't performing well, an easter egg will not likely turn things around; They're not intended to boost conversions or close sales.
So, treat them like icing on a cake.
You need your website or product to be fully baked (erm..optimized) before you can think about adding something extra like an easter egg.
17 Internet Easter Eggs You've Gotta See
(Spoiler Alert)
There are hundreds of internet easter eggs out there (and I'm sure thousands more waiting to be discovered), but below are 17 of my favorites you've gotta see.
Note: If you're using Google Chrome, make sure you enable Flash.
First up is the UK-brand, House & Garden. To unlock it, visit the homepage and type the Konami Code using the arrow keys: "up, up, down, down, left, right, left, right, b, a." Once you enter the code, you'll be met by a random, but dino-mite surprise.
With this easter egg, Black Acre Brewing makes being under 21 at a bar a little less depressing. To find it, hit "I am Under 21" when prompted on the homepage.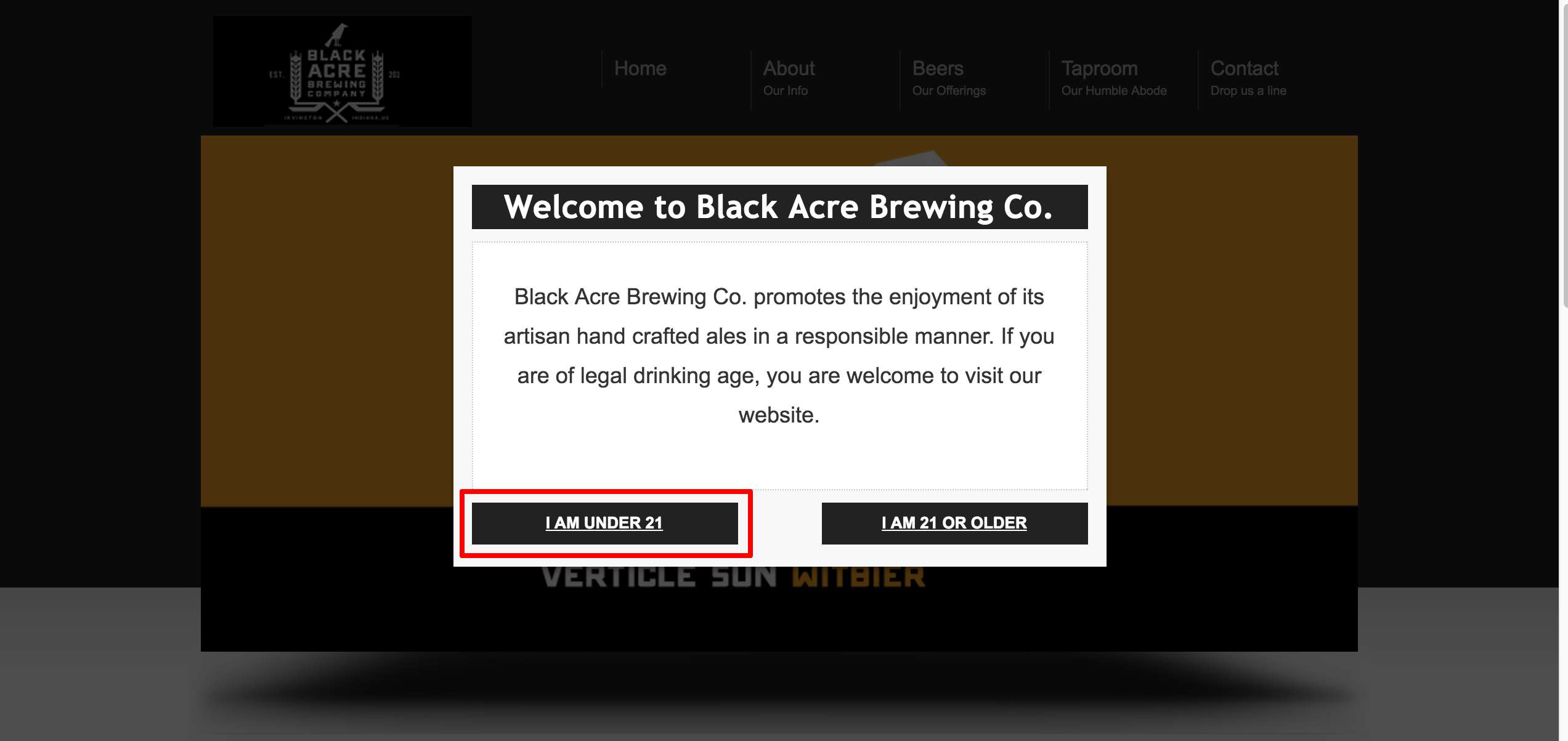 Kanye West fancies himself quite the artist, and love him or hate him, it's hard to argue looking at this easter egg.
When you arrive on West's homepage, right click and "view the source code" to be met with a unique and intricate design, along with the name of its creator. Started in January of 2016, rumor has it this design changes every 3 months.
4. IMDB
: This is Spinal Tap
This is a great example of how simple an internet easter egg can be. On IMDB's page for the 1984 comedy, This Is Spinal Tap, they pay homage to the mockumentary's "dialing it up to 11" scene by giving the movie a rating out of 11, while all other movies go up to 10. This one is likely to only land with die-hard fans of the film, but regardless, it's a subtle, yet effective touch.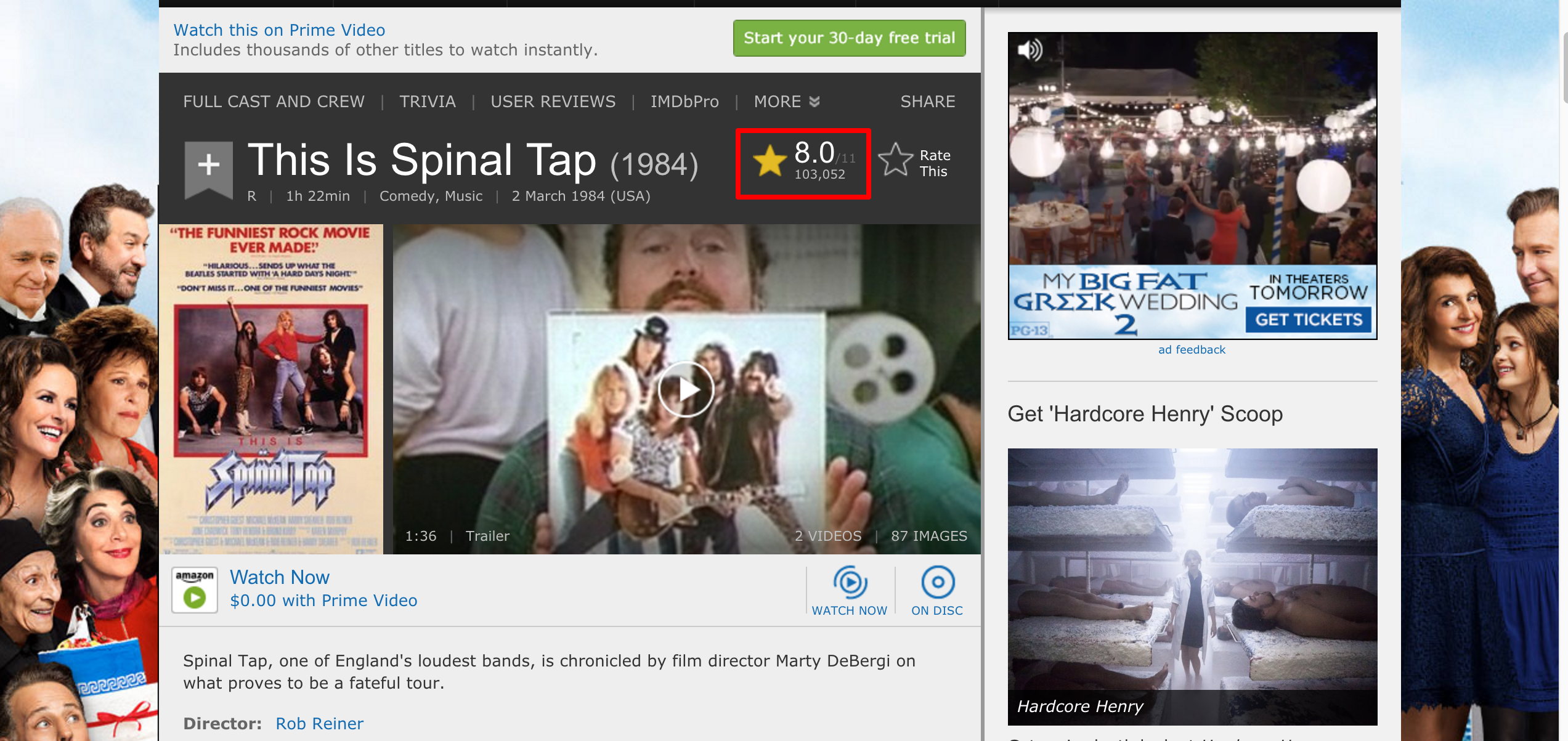 Now, Google is known for its ever-growing list of internet easter eggs, but this one definitely stood out to me. Simply search "Atari Breakout" under images and you'll see your typical results transformed into an actual functioning version of the classic game.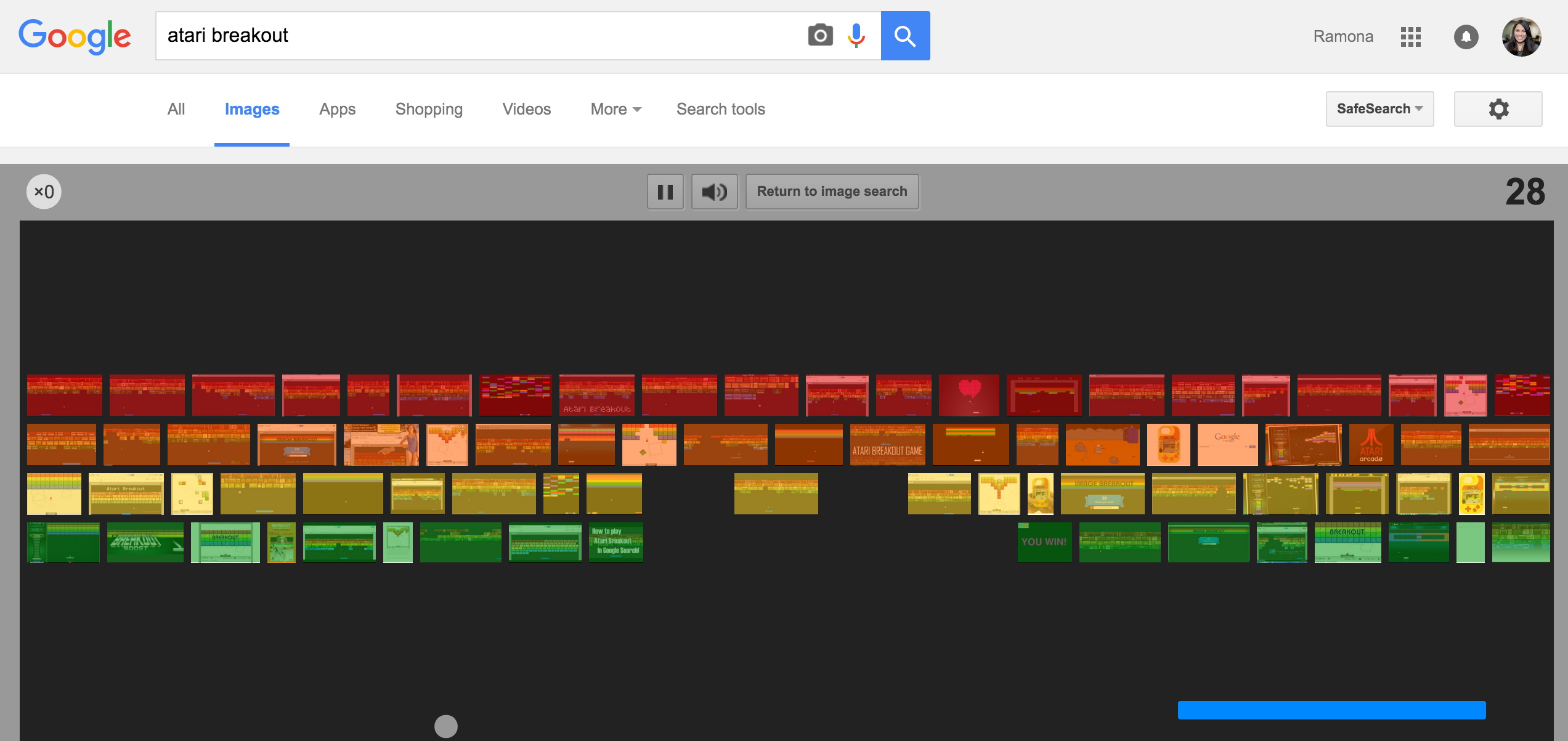 What makes Kickstarter's easter egg unique is that it's one of the only I've found that incorporate lead generation. To catch it, scroll to the bottom of the homepage and click on the scissors in the left-hand corner.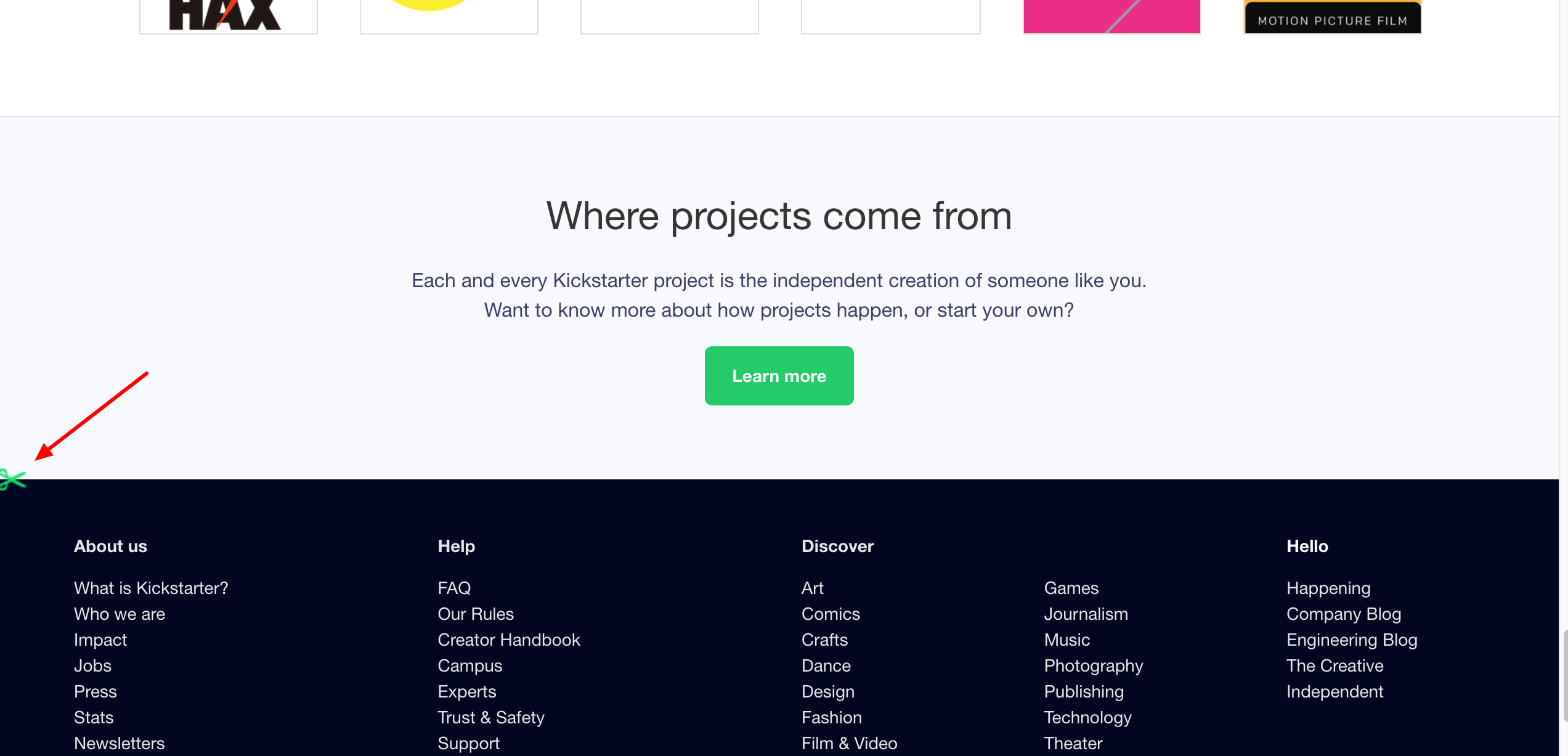 As a pop culture fiend, I absolutely adore this easter egg by the UK-based door company, UK Oak Doors. After entering the Konami Code, you'll be redirected to one of several mock listings for an iconic door from television or film, including Jurassic Park, The Simpsons, Harry Potter, and Dr. Who, among others.
With browser changes, this one has become difficult to trigger, but luckily, the pages are still live. Click the thumbnails below: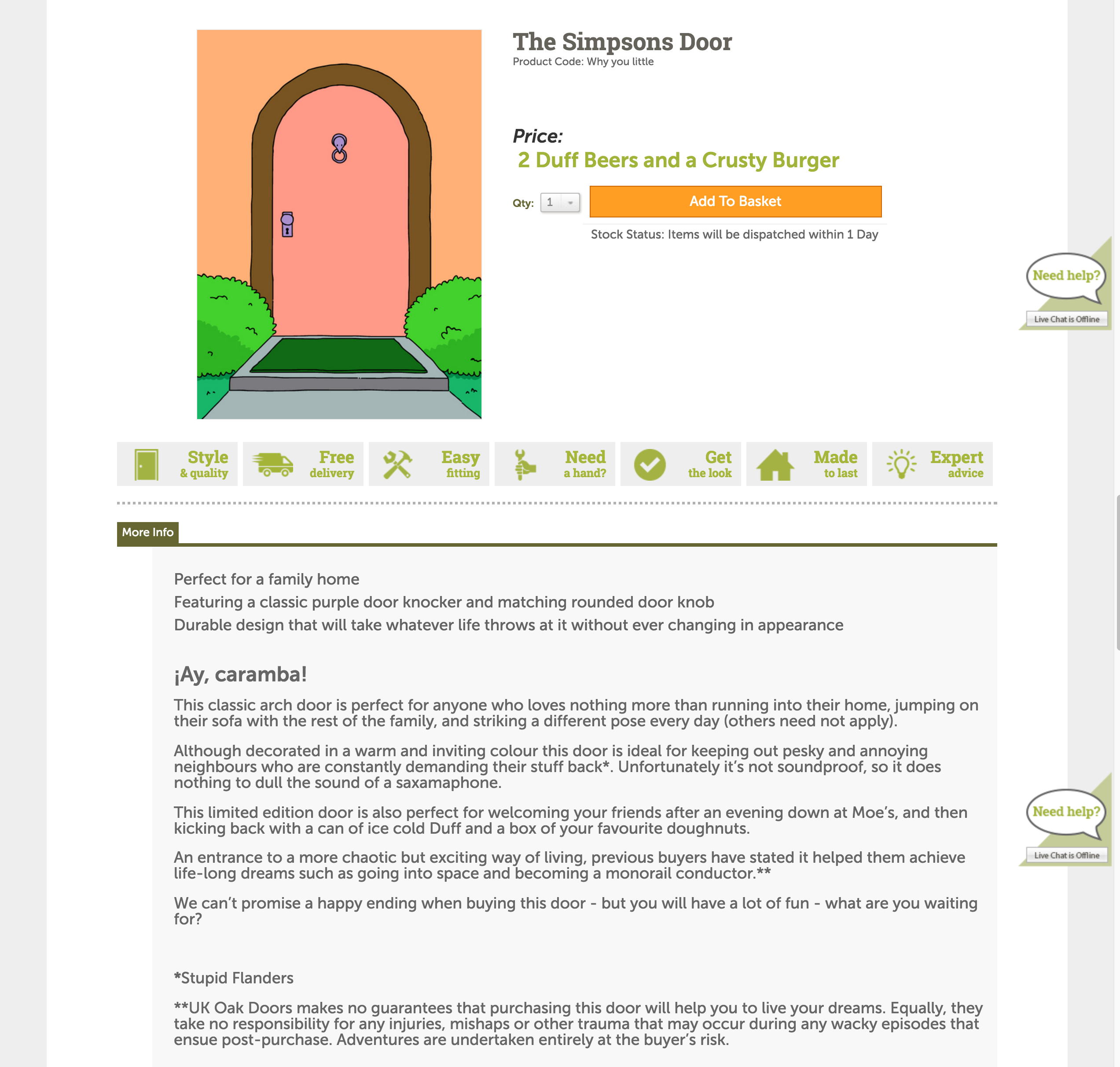 Bonus Tip: Regardless of which door you get, make sure to sure to hit "add to basket." You'll thank me!
Another simple example, if you view the source code on the Coca-Cola company website, you'll see a portion of it forms the brand's logo.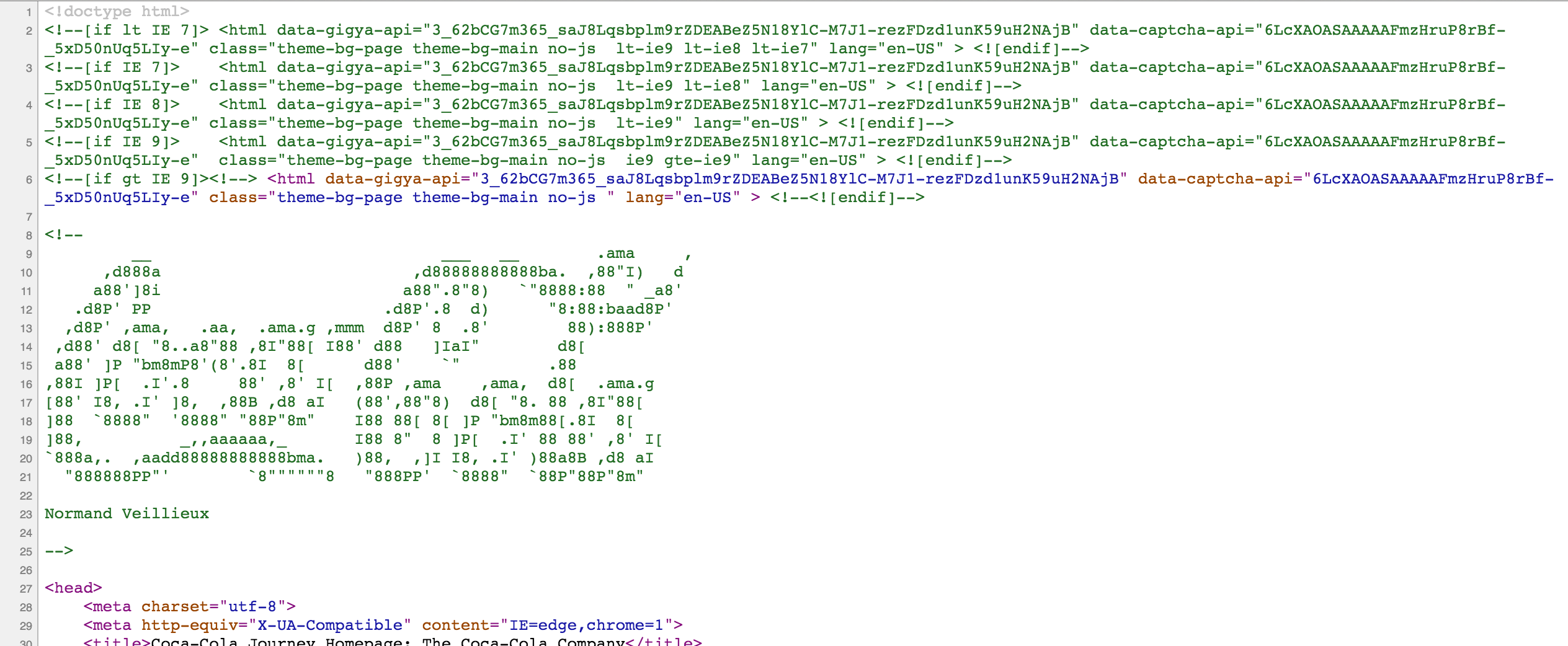 9.
Skybet
: Look Busy
In this hilarious and unique example, the online sports betting site, Skybet gives you a quick alibi if your boss catches you on their site during work hours. To find it, simply click the button above Facebook in the page's line of social icons.
10.
YouTube
: Do the Harlem Shake
You've probably come across this one before, but it's definitely worth a mention. A relic from the meme's popularity in 2013, if you search "Do the Harlem shake" on YouTube, the logo and entire page content will do just that.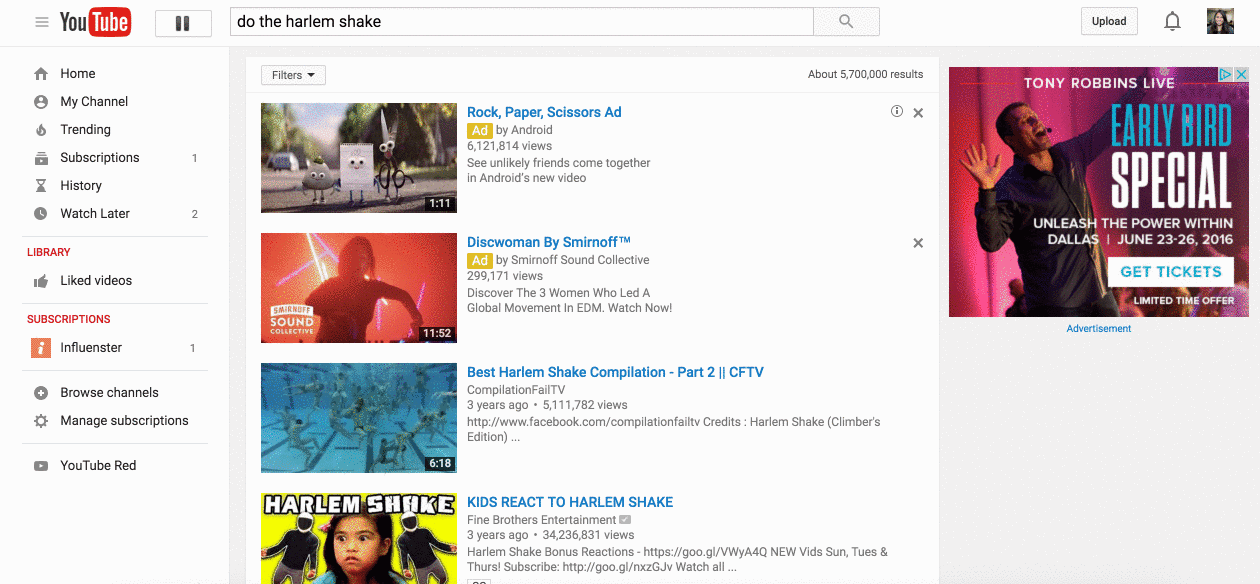 In addition to chess, the Facebook Messenger app also lets you shoot some free throws via your chat pane. All you have to do is send a friend the basketball emoji, then tap the icon once it's sent.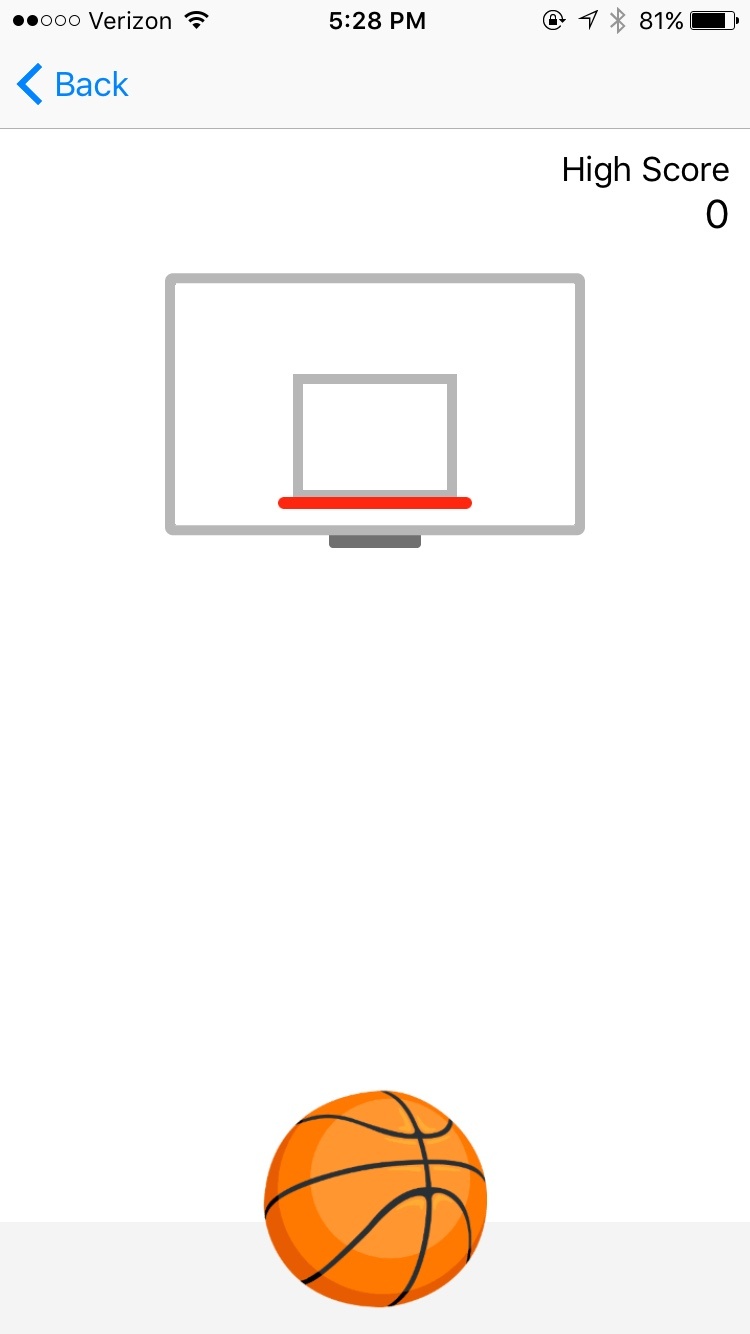 12.
Google
: I'm Feeling Curious
Making its second appearance on our list, Google tries to ban boredom by sharing fun facts when you search "I'm feeling curious." The information shared can be about anything and everything. Here are few examples from my own attempts: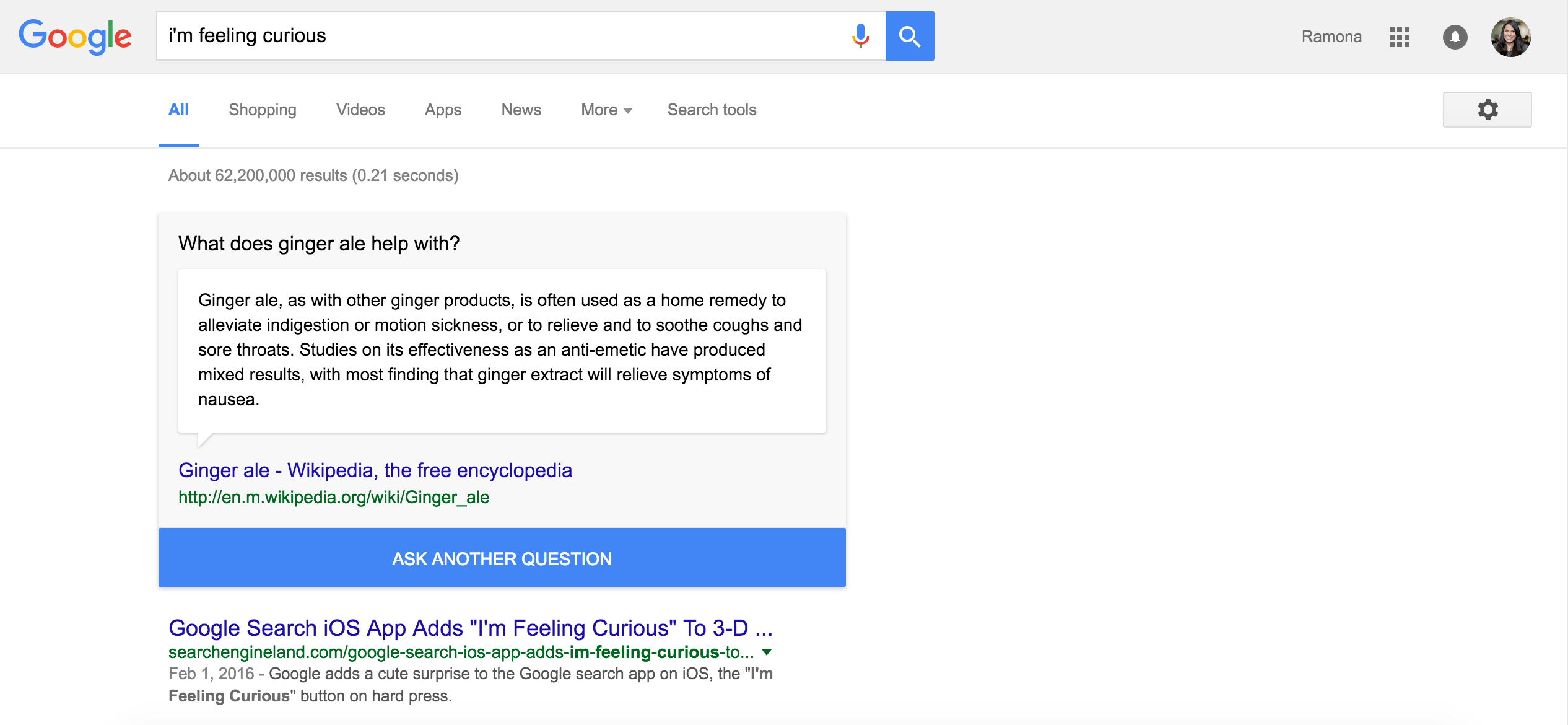 13.
BuzzFeed
: Sloths & Wilkie
This one seems to be taken down, but in the past, when you entered the Konami code on BuzzFeed's homepage, you'd be bombarded with images of a sloth, or in another incarnation, the company's CTO, Mark Wilkie. Why? I'm not sure, but it certainly suited the site's often outrageous brand. It'll be interesting to see if something new pops up!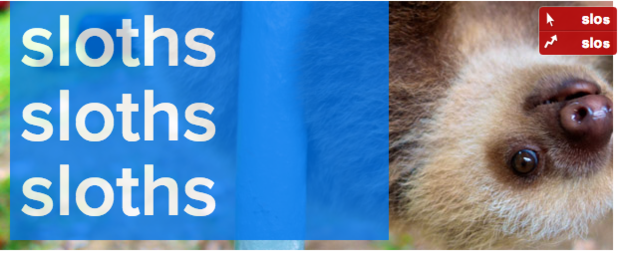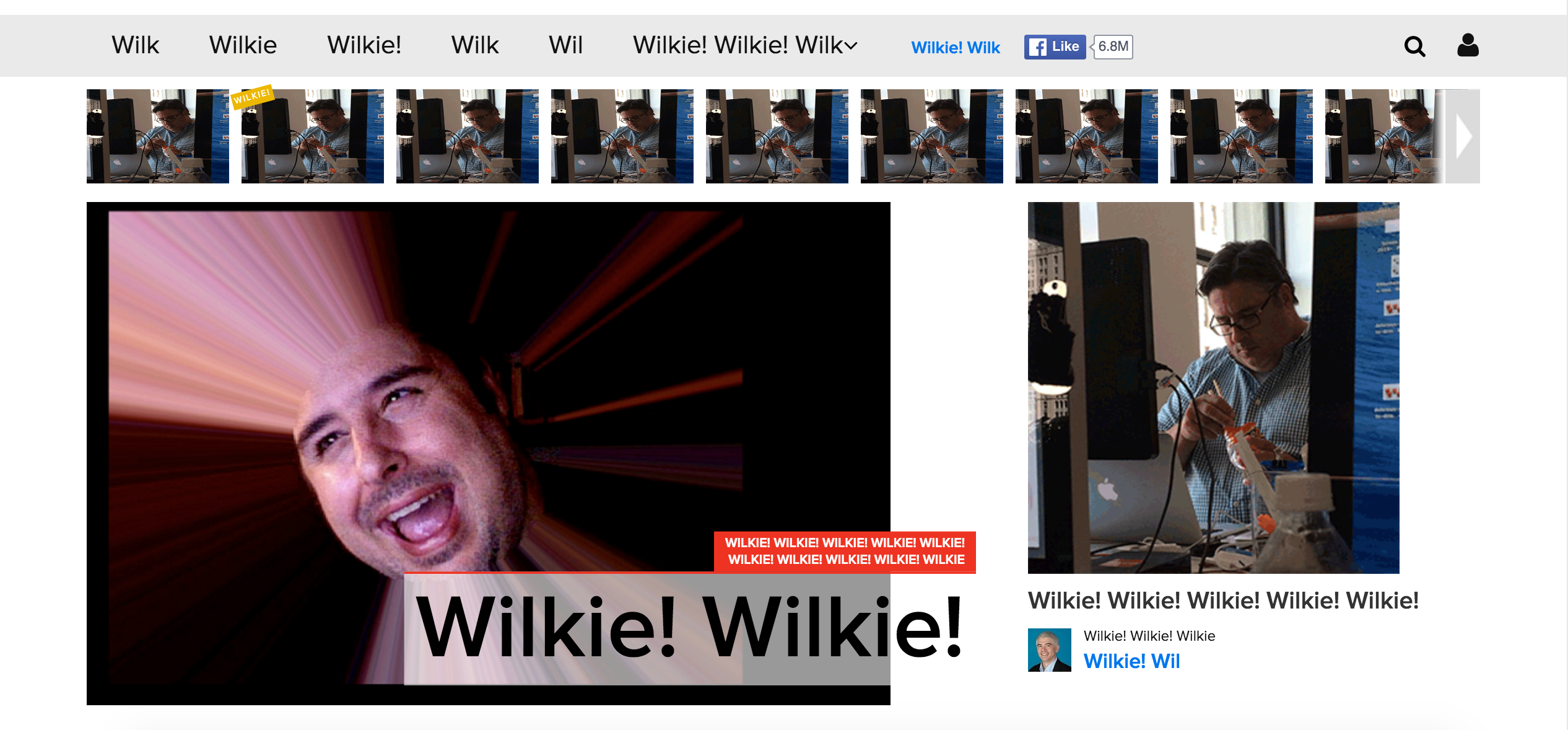 14.
Google
: Flip a Coin
Ever need to settle a debate but don't have a coin handy? Google's got you covered with this easter egg. Simply search "flip a coin" and the search engine will give you a digital coin to get the job done.
15.
Wistia
: Yearbook Dance
It should come as no surprise that Wistia team has one of the best easter eggs in the SaaS sphere hiding on its team page. To unlock this one, visit their team page using the link above, type "dance," hit enter, and watch them bust a move. Love it!
16. Google Chrome: Unable to Connect
This mini game is probably one of the most widely-known easter eggs online. When your wifi is down or Google Chrome can't find a connection, it'll take you to a simple grey page with a dinosaur. Hit the space bar and it will trigger an addictive mini game. 17.
HEMA
: The Chain Reaction
Last, but not least, we have what might be my favorite on the list. In this intricate easter egg, the European retailer, HEMA, sets off a chain reaction of visual and audio effects incorporating every product on the page. All you have to do is hover over the blue glass at the end of the first row then sit back and enjoy!
Download The Complete Website Redesign Guide
Fill out the form below for tips on how to design a website that generates results