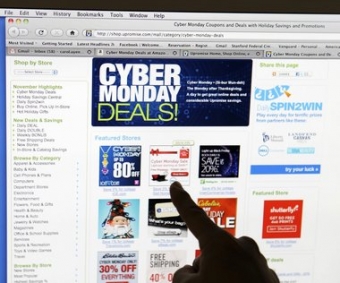 Before the internet came around, it was called Black Friday. But today, with technology advancing as it has, a new shopper holiday has emerged, called Cyber Monday. It's every ecommerce store's worst nightmare, but also the best day of the year for sales.
Okay, so a lot of people buy online on the Monday after Thanksgiving. But how do you take advantage of that? Every ecommerce marketer wants to know exactly how to make the most of this super online sale shopper holiday. Marketers saw ROI double on Cyber Monday last year (Search Engine Land), making marketers jump for joy. This post will tell you exactly what your ecommerce company should do for Cyber Monday, and how to do it in an effective manner.
Interested in learning more about transforming your ecommerce strategy? Let IMPACT help! Contact us for a free consultation.
Test Your Site & Interface
Every time around the holidays some poor consumer buys a strand of lights with one broken light to ruin the whole thing. Extremely frustrating. The same goes for your website. You need to have your website processe and your ecommerce platform prepared for the increased traffic, so it needs to work! There is nothing worse to a customer than an amateur ecommerce website.
Make sure that your tech team knows what's up. Let them know that things need to be ship shape on Cyber Monday, so that they too can prepare for the strain your ecommerce platform can be placed under.
Launch a Cyber Monday Campaign
Let people know what you're doing! Tell them about your free shipping or crazy good deals on socks. Send promotional emails with coupons or deal information. Even send gift ideas to your email lists in order to spread the word about your Cyber Monday sales.
Blast Social Media Posts
Probably the easiest way to tell people about your Cyber Monday deals is through social media. Send a couple tweets about your free shipping offer, and make sure you post your just in iPad 8 to Facebook.
Blog
Believe it or not, you can easily blog about Cyber Monday (what are you reading right now) and the deals that your ecommerce store is featuring. The point is to take advantage of every outlet of advertisement possible and reel in a ridiculous amount of leads for your company
Email
Email is a great tool for pre-Cyber Monday promotion. People tend to ease up on the shopping on the weeks leading up to Cyber Monday, so if you force them to see promotions from your company, they are more likely to do more digging within your site.
The holidays are coming! So gift ideas are a must. Inform leads of your spectacular gift basket ideas and tell them to buy from you when they boot up their computers on Monday!
Check Up On Shipping
Make sure your able to fit the demand! Have your ecommerce software and shipping solutions ready to absorb the shock of Cyber Monday. There is going to be a ton of shipping orders placed that day, so take the necessary precautions.
Now go prepare your ecommerce store for Cyber Monday!