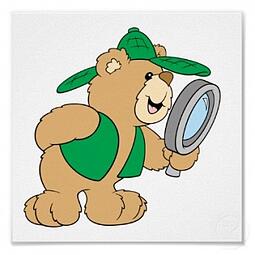 The start of many online marketing experiences start with a search engine. One of the first and foremost things you should do when developing your marketing campaign is a thorough keyword analysis. It is one of the most important and valuable things you can do for your marketing.
When you rank for the right keywords, and are found for terms relevant to your company, you dramatically improve the effectiveness of your marketing, and drive the relevant traffic your company needs. Ranking for the right keywords can really make or break your website! So it's definitely something you want to get right.
You also want to ensure you're marketing to the right audience when completing your keyword analysis. With a keyword analysis, you can predict changes in marketing demand and produce the services that your customers are already looking for.
Want to know which keywords are right for your company? Contact IMPACT and learn how we can help!
What's a Good Keyword?
To figure this out, you need to ask yourself a couple of things.


Is this keyword relevant to your websites content?


Will traffic find what they searched for on your site when they use these keywords?


Will they like what they find?


Is this good traffic for your company?


Is it local?


If you can answer yes to all of these questions, then you've probably picked a good keyword and you can go on with your keyword analysis. Now it's your turn to be part of the traffic!
Search for your keywords and see which websites are high ranking for them. If you know your competition, then you know how difficult it will be to rank well for these keywords.
Take this example: If you own a mom and pop sportswear store in SmallTown USA, then you probably won't rank that well for a keyword like "running shoes". You would be run out by bigger brands like Nike and Adidas.
But if you searched "running shoe store in SmallTown USA", you would probably be more successful. So focusing your efforts on local search terms would be far more effective.
Long-Tail Keyword Analysis
By adding more specifics to your keywords, you are effectively utilizing long-tail keywords and getting a more targeted response traffic wise. More that 70% of all searches are long-tailed searches, so this is where you want to be!
Really, who searches "running shoes"? They want to know a store nearby where they can go to find good service. This is why you need to be focusing on long-tailed keywords in your keyword analysis. If you can rank well on a general term like "running shoes", then that's awesome! But odds are, that's not who you want to be targeting.
Long-Tail keywords are also more likely to convert. People who search for these terms are already further down the sales funnel than most, so you should be capturing these pre-exposed leads for your company. Why waste time on a lead that won't be ready to buy?
Difficulty of Keyword Analysis
Now that you know what you want to rank for, you need to ask yourself exactly how difficult that is going to be. If huge corporate brands swallow up the first two pages of results, and you're just starting to rank for this keyword, then odds are it will take years of tedious effort to get up there. This is why you need to know just how competitive your prospective keywords are, and the likelihood that you will successfully rank for them.
Master your Keywords
Interested in learning more about completing your keyword analysis? Contact IMPACT and learn how we can help!