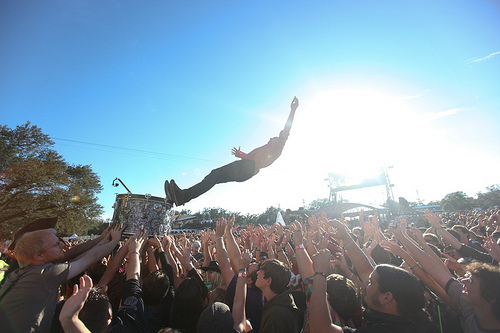 Once all of your marketing initiatives have effectively paid off in generating qualified leads, eventually the chips fall in the lap of the sales team to earn the client's trust.
The need is there. So is the interest. All that's left now is the decision.
Will the client make the investment?
Often times, this all boils down to how the sales process is conducted. Sure, our clients can view our website and find out all the information they want regarding our company and processes, but when it comes time to close, this isn't what they're looking for, is it?
Instead, there exists five crucial elements that not only help us to earn the trust of our own clients, but also many other companies in varying industries as well.
It's during these phone calls with prospects that we focus on establishing trust in order to foster a long lasting relationship. We've found the following five methods to be the most effective approach for doing so.
5 Ways to Earn Client's Trust
1. Organization
There's simply nothing worse for a client than experiencing a phone call where there was clearly a lack of preparation.
After all, they've taken time out of the day-to-day operations of their business to speak with a professional about improving their process. To say efficiency and organization should be expected would be an understatement.
We've found it most effective to be upfront and forthright at the outset of any relationship or conversation. For instance, it's common practice for our sales team to not only lay out the agency at the beginning of any phone conversation, but also ask prospects, "what do you expect to get out of this call?"
This not only ensures that we stay on track in getting the information we need in order to qualify them and help improve their strategy, but it also allows prospects to make sure the questions, needs, and challenges they find most pressing are addressed sooner rather than later.
Furthermore, a follow up phone call with a prospective client never occurs without first reviewing any previous notes, deliverables, as well as the clients website in complete detail.
2. Specificity
So here's the thing about a website; it can't explain itself.
The content is either understood completely, or in need of further clarification. No two prospects are the same.
It's essential that we are always prepared with the information and/or personnel required to further elaborate on the complete suite of services we offer.
As is the case with retainer based business, prospects aren't willing – nor should they be willing – to commit until they have a structure and detailed plan for exactly how they will benefit from the services and/or products offered.
This is also why we offer a complete Inbound Marketing GamePlan for prospective clients, to effectively lay out and plan the winning strategy needed to achieve their business goals over the next 12 months.
3. Reassurance
SImply put, the focus of any prospect phone call is never on us as the agency, but rather how our services will help to achieve the clients business goals.
It's always about the prospect.
They need to hear that not only will we help them achieve their business goals, but how.
They're investing both their time and money into the inbound marketing methodology, therefore it's only natural that a prospective client feel the need to be reassured that – above all else – this will work.
The close you get to closing a sale, the more important engaging in this type of dialogue becomes. They're putting their trust in us, it's our job and responsibility to let them know why it'll be the best decision they've made regarding the future of their company.
4. Flexibility
Often times, the most tedious part of closing a deal is the contract.
This isn't because you're trying to throw one by a prospect, or because the contract doesn't reflect what you've trying to sell.
The reason the thought of a contract can be tricky is because a client wants to know that we have their back, and we'll do whatever it takes to get results.
It's important for us to convey this to prospects. We're here to generate results. And while the contract is the binding agreement that serves as the blueprint for the entire campaign and client relationship, the overriding focus will always be to generate the results a client needs, achieve their business goals, and fulfill all the promises made.
5. Transparency
When it's time to close a sale, transparency can often be key in getting it done and letting it slip away.
No one likes to hear used-car salesmen talk when it's time to sign an agreement.
We've always found it most beneficial to be upfront, honest, and completely transparent in regards to what can be expected over the course of a 12-month program.
If a relationship is to be forged, it's in the best interest of our agency as well as the client for it to be built upon realistic expectations and trust.