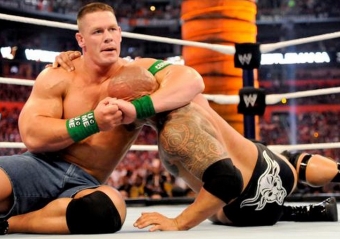 Due to the overwhelming number of businesses on the internet, it is extremely important to get your businesses name out there by creating and maintaining a powerful online presence. One way to do that is to create a list of local citations and submit your business to local directories; some popular directories are SuperPages, Google + Local, Yahoo! Local and Bing Local. For every directory your business is submitted to, you are increasing the chances that consumers searching for your product or service will be able to find you online.
To submit your business to local directories to create local citations, you should compile the following items into a document to make sure that all of your citations are consistent, making it easier for search engine spiders to find your information.


Business Name


Address


Phone number


Hours of operation


Email address


Website URL


Contact Person -- name, phone number, email


Keywords


Photos – logo, of your office, products/ services that you offer


Number of employees


Age of company


Fax number (if applicable)


Payment methods accepted


Business description (160 characters in length)


Affiliations


Specialties


Where Do I Create Local Citations?
Now you might be wondering where to start, what sites should you create citations on. A good place to start is with SuperPages, a top online resource for finding information and insights on businesses and retailers in your area. You can add or edit your business listing for SuperPages on SuperMedia.
Once getting to the site you will want to click on add/edit a free listing which will bring you to a page where you can enter your businesses phone number. Supermedia will then search their site to see if the business is already listed. If the search does come back stating that your business already has a listing, you can click on that address and make any necessary changes to the citation. However, if your business is not already listed, Supermedia will direct you to another page where you can enter your businesses contact information, address and business categories.
After entering that information into the appropriate boxes, you can continue onto the next step where Supermedia will take those categories that were previously entered and provide you with keywords, products, and services that you can select to better reflect what your company offers. Also on that page you can indicate your hours of operation, payment options, company description, and other details.
After that information is added, Supermedia will ask if you would be interested in some promotional packages that you can purchase monthly to enhance your local citation. You can select a package or scroll to the bottom of the page and select "no thank you."
Supermedia also provides other promotional items such as adding your listing to other service areas or a photo to your listing for a price. It is important to review your listing to make sure that the information entered is correct before submitting it to the directory. If some of the information is incorrect you should go back and make any changes. Once your information is correct you can continue to the log in section to complete your citation. If you are a new user you can select the new users link and it will direct you to a page where you can enter your log in information. Once signed into your profile, verify that you manage the citation and within a week or so your business will be added to the directory or be updated if you made any changes.
Local Directories to Dominate Your Local SEO
After your listing is launched and visible to your customers, you can also promote your business by asking customers to leave reviews on the sites where you created local citations on. Reviews are important to your company as they can determine whether future customers will use you or your competitor. Therefore, you should continue to get your business out there and cited on local directories. Here is a list of some other local directories that your business should be added to:


Google + Local


Yahoo


Bing


Yelp


Merchant Circle


City Search


FourSquare


Kudzu


Yellow Pages


LinkedIn


Facebook


Hot Frog


Insider Pages


Local


LocalEze


Brown Book


Mapquest


CitySlick


ThinkLocal


MyCity


Outside.in


Dex Knows


BizJournals.com


Discover our Town


Biznik


Justclicklocal


Metrobot


CityVoter


Twibs


Manta


MojoPages


InfoUSA


UsCity.net


Yellowee


CitySquares


TeleAtlas


Magic Yellow


YellowBot


YellowBook


Navteq GPS


Zipweb


Judy's Books


Get Fave


Whitepages


Best of the Web


Infignos.com


Yellow Assistance


Google +


Niche sites like Trip Advisor, Angie's List, and Open Table


Begin Your Path to Local SEO Dominance
Creating a list of local citations and implementing a search engine optimization campaign for your business can be a time consuming and meticulous process. If you would like to improve your search rankings and make it easier for your customers to find your business, give IMPACT a call and learn how we can help.