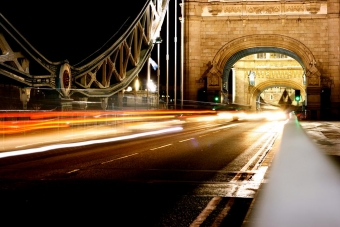 The following is an excerpt from IMPACT's brand new ebook, "How to Become the King of Content Marketing."For more expert tips on maximizing your marketing content, be sure to check out the full ebook here.
Every visitor who comes to your website is at a different phases of the buying cycle.
Some our extremely top-of-the-funnel, meaning they are simply in the very early stages, and may not have even established a need or an interest in what you're offering yet.
On the flip side, you'll also have prospects who visit your site who are are already bottom-of-the-funnel. They know what they're needs and challenges are, and they're looking for someone to help solve them.
Many companies make the mistake of focusing their marketing content on one group of prospective buyers, essentially driving the others away. Think of your website much like you would a physical location. Would you turn prospects away simply because they were browsing, or trying to learn more? Of course not.
So why would you do this with your marketing content?
It's critical that your premium content, as well as your blog offers, feature enough content that cover all levels of the buying cycle. You should have ebooks and offers that are tailored for all prospective buyers, ensuring you can more effectively work all of them further down the sales funnel rather than a select group of them.
If you're interested in learning more about turning these tips into actual results, be sure to check out the full ebook.
Marketing Content for Different Levels of the Buying Cycle
Obviously everyone that comes in contact with you, your company or your website isn't on the same page in terms of how ready they are to buy your product or service. However, one of the most common trouble areas that we see when we work with our clients is that their content is either:


Created for only one level of the buying cycle (the content is sales- focused and not appropriate or intended for lead generation); or


There's different content for different levels of the buying cycle, but it's disorganized and confusing, and so it doesn't engage the right type of visitors and leads at the right time


Our clients often ask us how we can tell what pages are appropriate for which level of the buying cycle. Good content creation partners should be able to provide you with the best analytical tools that will allow you to see exactly what page brings in what type of people (i.e. visitors, leads, potential buyers, buyers, brand loyalists). We can then change the CTAs/offers on that page so that the offers cater to people of a certain level of your buying cycle. As a result, you'll gain more leads, more customers, and ultimately more sales and profits.


Being aware of the different types of prospects that come through to your site is not only critical for the visitor experience, but it's also just as important to the success of your overall lead generation.
If your content is the standard, run-of-the-mill bore-fest with only the basic information about your company or service, don't expect many phone calls.
Continue reading the full ebook…