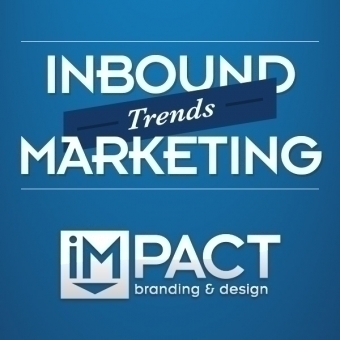 Happy Sunday!
Another week has gone by. Our days in the sun are getting a little shorter and the nights are getting a little cooler. But there is good news!
Pumpkin lattes and other sorts of seasonal treats are right upon us! (Who doesn't love a good pumpkin ale?)
Like always, we've collected our inbound marketing trends and put them all in one convenient place.
Thank you for joining us on our blog this past week. We hope you have enjoyed what you've read, and hope to see you back here next week for the latest inbound marketing trends!
Enjoy the rest of your weekend.
Inbound Marketing Trends
When it comes to your brand image, people don't like change. See how you should approach your next redesign. (Read More)
Social media is a big part of customer service. See how this shift could impact your company, and what steps you should take to delight your customers. (Read More)
Content marketing is a huge part of inbound marketing. Here's four content marketing lessons you can learn from the cronut craze taking over the world. (Read More)
How will the integration between HubSpot and Wistia change the way agencies and companies generate leads from their website? (Read More)
When it comes to implementing the inbound methodology, are you effectively tracking the success of each stage? Here's the metrics you should be monitoring. (Read More)
Social media plays an integral role in creating connections with your audience. Unfortunately, there's 6 things your company shouldn't do on social media. (Read More)
Everyone and a while your website visitors will come face-to-face with a 404 page. See how you can make the most of your error pages. (Read More)