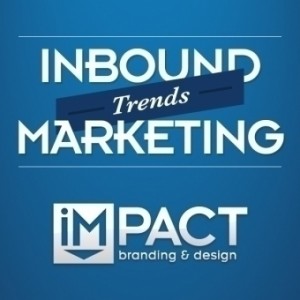 It's officially March!
We are 17 days closer to the first day of spring. I'm not sure about anyone else but I cannot wait for some warmer weather.
As usual, we've been covering everything you need in the way of inbound marketing trends, and we've included the past week's worth of content for your viewing pleasure here.
Thanks for joining us on our blog this week, we look forward to seeing you back next week!
Inbound Marketing Trends
Are you effectively using Instagram? See what 21 businesses are doing on Instagram to create such awesome profiles and engagement with visitors and customers. (Read More...)
In order to keep your inbound marketing goal setting on track, learn the important metrics you should be tracking and measuring. (Read More...)
So how exactly does lead scoring work? Learn how it can deliver more sales qualified leads to your sales team. (Read More ...)
Are you planning on migrating your website anytime soon? Here are 7 things you should remember to ensure that your migration runs smoothly. (Read More ...)
Find out what the do's and don'ts are when it comes to Twitter Vine and how to effectively use this new tool to your benefit. (Read More ...)
If your companies Pinterest board isn't very compelling? Here is a guide from 35 companies to help you develop a board that will inspire Pinterest users. (Read More ...)
Take a look at three different methods that can help marketers and business owners come up with engaging content ideas that suits their audience. (Read More...)
Not sure what your company is doing wrong when it comes to content creation? Perform a competitive analysis to learn more about your top competitors. (Read More ...)
Instead of attempting to marketing and appeal to everyone, start defining your qualified leads and execute a more targeted, effective campaign. (Read More ...)
There's a list of 10 marketing KPI's your sales and marketing teams should be tracking on a regular basis to track the performance of your activities. (Read More ...)