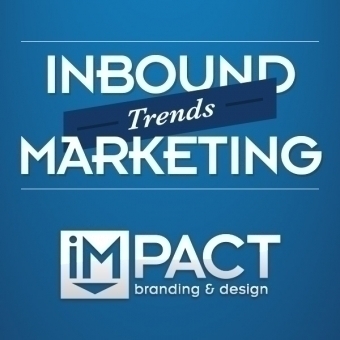 Happy Sunday!
What an amazing and inspirational week.
The IMPACT team spent the week in Boston for INBOUND, the largest inbound marketing conference; with over 5,500 registrants.
There was so much to learn from each keynote speaker; from Seth Godin, Brian and Dharmesh, Arianna Huffington, Nate Silver to Scott Harrison, as well as the 100+ sessions.
Don't forget to check out "The Marketerette." And would you give up your next birthday to help provide a community with clean drinking water?
Like always, we've collected our inbound marketing trends and put them all in one convenient place.
Thank you for joining us on our blog this past week. We hope you have enjoyed what you've read, and hope to see you back here next week for the latest inbound marketing trends!
Enjoy the rest of your weekend.
Inbound Marketing Trends
Give your inbound marketing campaign a boost with Google Forms. Here's four ways you can implement them into your strategy. (Read More)
Are you maintaining your brand identity on social media? If not, here's 7 ways to ensure that you're maintaining your identity on social media. (Read More)
The world of marketing is constantly changing. See how you can easily make the switch from outbound to inbound marketing. (Read More)
Connecting with current and potential customers is extremely important. Learn how to respond to any negative feedback on your social media accounts! (Read More)
When blogging, it's important to keep in mind that less is more. Here are 3 valuable ways to keep your blog posts concise. (Read More)