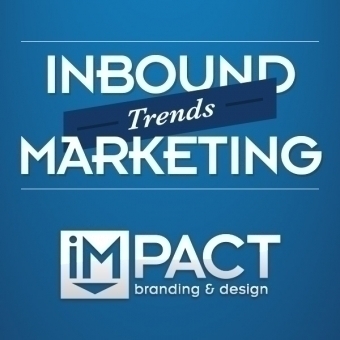 Happy Mother's Day!
Did you know that Mother's Day is always the second Sunday in May?
Hopefully, you took the time to buy something nice for your Mom. In between spending time with your mom and enjoying your Sunday, you get the chance to catch up on last weeks inbound marketing trends.
Once again, we've collected the inbound marketing trends and put them all in one convenient place.
Thank you for joining us on our blog this past week. We hope you have enjoyed what you've read, and hope to see you back here next week for the newest trends!
Enjoy the rest of your weekend.
Inbound Marketing Trends
Planning on investing in inbound marketing? Not sure if it's right for you, here are some benefits and reasons for investing in inbound marketing. (Read More)
Email campaigns can still be effective in your lead nurturing process if done properly. This article will help you create emails your leads want to read. (Read More)
Using Twitter to promote your business can be tricky. Here are 4 Do's and Don'ts of Twitter that you ought to know to generate value from your tweets. (Read More)
Are you staying current with the changing Inbound Marketing Industry? Find out here if you have the time and resources to keep your marketing up to date. (Read More)
CTAs are extremely valuable in creating leads for your website. Check out these 21 examples of effective CTAs to help inspire your next call to action. (Read More)
Are you looking to automate your inbound marketing campaign? Check out this article for 10 steps to automate your campaign. (Read More)
When planning your investment with inbound marketing, it is important to know how much inbound marketing your company needs. (Read More)
Is it cheaper to do inbound marketing myself or should I hire an agency? This article will help you decide which option is cheaper and most beneficial. (Read More)
Need help when it comes to lead nurturing. Here are some tips and best practices from HubSpot's Product Marketing Manager Jeffrey Russo. (Read More)
Looking to capitalize on the benefits of LinkedIn for business? This article will provide you with some useful do's and don'ts of LinkedIn. (Read More)
Your blog is a great resource to educate leads. Here are 8 simple ways that you can nurture your leads through your blog. (Read More)