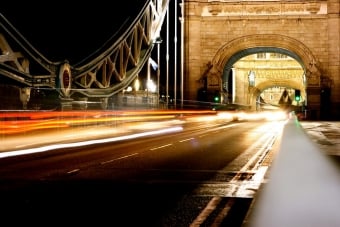 You know that amazing feeling you get once you finish writing an awesome piece of content? You have used keywords, segmented your audience, targeted a specific level of the buying cycle and you know the information is relevant and interesting.
It's nice feeling like the king (or queen) right?
Now you can sit back and watch the leads and customers come in. But, how are you going to optimize this content to receive the attention it deserves from search engines, social media, and the visitors, leads and customers it deserves? Below are a few simple ways to attract the visitors you need to your amazing piece of content.
Interested in learning how to get your content the traffic it deserves? Read our new ebook, "How to be the King of Content Marketing" to learn more!
Facebook
Facebook has easily taken over the social media world. Millions of people across the world are on Facebook and more companies have their own Facebook page than ever. There are several ways to use Facebook to promote your content. Not only do you need to post the content on Facebook, but you need to get your content shared.
Make sure you frequently post your content on your page so viewers will see it. When they see this content make it as attractive as possible. Use a headline that grabs your reader's attention and make the description informative and interesting to leave the reader wanting to know more. The use of graphics is also very important. People glance over the content they see on Facebook very quickly, so grab their immediate attention with a useful image making the post look more attractive.
Twitter
Twitter conveys value in 140 characters or less to encourage clicks. Make these 140 characters as attractive as possible to encourage retweets from other industry experts. Create a tweet using your company's personality and make it relatable to the content you are trying to get the reader to engage in. The more credible the tweet is the higher chance you have of attracting others to retweet your content and hopefully subscribe to your twitter feed as well.
Guest Blogging
Guest bogging explores opportunities to guest blog on other popular sites and effectively promote your own blog in the process. When done correctly there are several ways this will boost your content promotion and drive more traffic to your website.
Guest blogging helps build relationships with other industry experts. If you are saying in a guest blog post is credible and reliable readers will believe you are an expert in your field and you can capture a wider audience. As you start to gain more followers you can discover business opportunities and continue to promote your content.
Guest blogging is one of the most powerful ways to building strong, high-quality relationships that may help your company in several ways. Promote the value of your content on reliable websites frequently. Connecting on professional sites will boost your credibility and attract more traffic to your website. Don't forget when guest blogging to also provide links to your own content so that your readers have a place to go. You can direct them right to your content with just one click.
Email Marketing
The glory of email marketing is that you can create segmented lists to reach your target audience. It is possible to create segmented lists of your contacts so each individual receives the exact content that pertains to their interests. This way your readers will be engaging in content they enjoy.
Send out emails at appropriate times of day and days of the week to increase the amount of people that open and click the links in your email. Using inbound marketing software such as HubSpot can tell you your click through rates and open rates so you can improve the success of your email marketing.
Calls-to-Action
Did you just spend hours creating a new ebook that you are ready to share with the world? Promote this with attractive calls-to-action on your website! Using an attractive call-to-action attracts readers to engage in your content. The CTA will drive your leads directly to your offer or specific piece of content. Once again, using marketing software you can track the success of your CTA's to make them as successful as possible for promoting your content.
Promote your Marketing Content Now
Overall, promoting your marketing content is essential to your inbound marketing campaign. Promoting your content engages readers and enables users to subscribe to it and continue to come back for more. Using the tactics described above can increase the amount of people that see your content, establish your credibility, and drive leads to your content.
Read our new ebook "How to be the King of Content Marketing" or Contact IMPACT and let us help you to start driving traffic to your marketing content now!