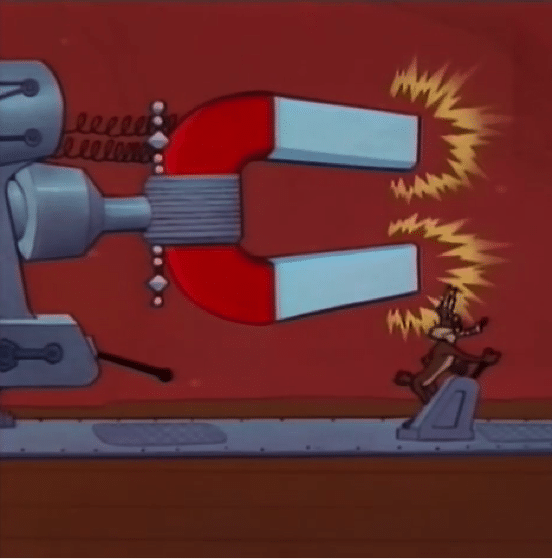 No matter what type of content you are producing the goal is to keep the reader engaged and bring them closer. Writing that is informative, interesting and engaging will draw the reader in and keep them satisfied. To do this magnetic copy needs to be created.
It may seem as though creating magnetic copy is an 'easier said than done' idea, but there are several ways to write copy that will bring the reader closer.
Interested in learning more about how magnetic copy can improve your content? Read our ebook, "How to be the King of Content Marketing" to learn more!
Be Direct
People spend very little time looking at the content in front of them. They want to quickly glance over what they find and get to the main point. Therefore, get to the main point…quickly.
Not only should your writing be direct in getting to the point, but in the flow of writing as well. Short sentences work. They break up the information. You still want to be entertaining when writing, just brief. People go on the Internet to read lots of short articles not a novel hundreds of pages long.
Being brief also means eliminating hedging. Hedging is using vague, cautious language when making a claim. For example, "Nowadays almost all marketers have at least some love for social media." The hedges are "almost all" and "at least some love." Get to the point and just say, "Nowadays marketers love social media."
Be Yourself
Let your voice shine through when you create content. The piece of work is your own. Readers want to relate to what they are reading the author of the content. Trying to sound too informative using a voice other than your own will only decrease your credibility. Writing informally helps you be seen as a real person, not a robotic writer.
Telling a story is always a great way to attract an audience. Telling a story about a personal experience will resonate better than stiff facts and boring analysis. Readers can relate to stories and feel more involved. Your goal is to get the reader involved in your content; this is an easy way to do so.
Originality
When researching a specific topic for a long period of time you start to see repetition in facts and content. Using your own voice, telling stories and doing so in a timely manner will make your content stand out from the rest. Your readers will be attracted to your copy and you will be able to draw the reader in and continue to bring them back for more.
Transform your Marketing Content
Do you want to be the magnetic force behind your copy? Read our ebook, "How to be the King of Content Marketing" or Contact IMPACT to learn how!