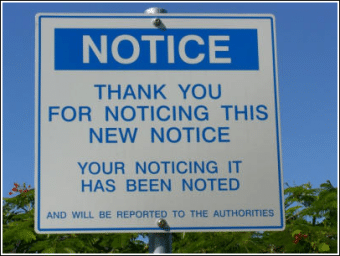 Because inbound marketers are such a polite bunch, no downloaded offer will go unnoticed or unappreciated.
In fact, thank you pages have become ingrained in the best practices of inbound marketing. It's a personal touch that provides your leads with a link to the offer they've downloaded, while also providing them an opportunity to move further down the sales funnel with the inclusion of other offers.
But do leads actually respond to these? Does anyone actually reconvert, or do they simply click on their offer and go on their way?
I made some small changes in the content of some of our thank you pages, and I'd like to share my findings here as a way to shed light on what works, and what doesn't.
Also, check out our ebook, "How an Inbound Marketing Agency Does Lead Generation" for a more inside look at our own strategies and findings on what works for us.
How to Make Landing Pages Work
Here's the thing; your leads are visiting the thank you page or opening the thank you email for one reason; they want access to the offer they've downloaded. Simple.
They're not looking to be sold to or hear any used-car salesmen talk. This is why carefully choosing your words is critical in attempting to push leads further down the sales funnel on your thank you pages.
For IMPACT, I'm going to break down what wasn't working, and what now is working:
What wasn't working:
Previously, our thank you pages informed our readers that they "now had everything they needed to become an expert on (fill in the blank.)" And if they were looking for further assistance or professional advice in getting started, they could schedule a free assessment with us.
After analyzing the lack of engagement on our thank you pages, I viewed this content and immediately noticed the disconnect.
Why – if a lead now "had everything they needed" – would they need to schedule an assessment with us? Our content was contradictory.
While we take pride in the fact that our content is extremely resourceful, we were in effect marketing against ourselves by suggesting, essentially, that they didn't need us.
What is working:
After discovering this blatant discrepancy, I began the process of editing the content of each thank you page (tedious, but necessary.)
This time, the content focused more on "taking these tips and putting them into action."
For example:
"How can you turn these tips into actual results? Schedule a free inbound marketing assessment and one of our marketing experts will work with you to help sort it all out!"
This time, the content focused more on helping our reader make sense of everything they just read, and putting it into action to improve their marketing campaign.
What Does this All Mean?
You should never stop conveying the value of your offers to your leads. Just because they have now downloaded one of your offers doesn't mean you can kick back and wait for them to trickle down the sales funnel.
Instead, make the content on your thank you pages consistent with your overall strategy; to convey the value of your product/service and create a need. Let your readers and leads know that you can help them make sense of all this information and help them get started in making actionable improvements.
Take it from me; one small tweak to your content can result in more reconversions. Since I made the change, repeat lead activity on our thank you pages went from non-existent to extremely fruitful.
Learn more from our free ebook, "The Immediate Solution for Lead Generation."