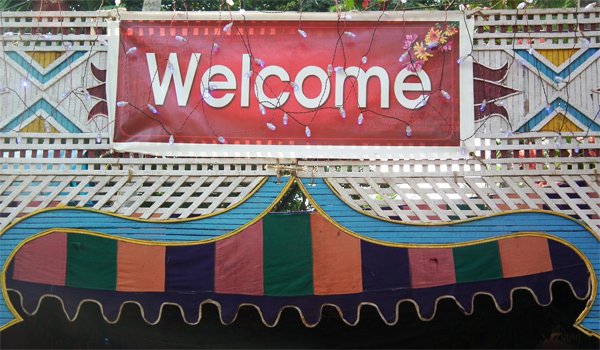 You don't get a second chance to make a first impression; just another adage that holds true to marketing.
On your company's website, your value proposition is the first thing that your visitor sees and often determines whether they will click on your CTA or the back button on theirbrowser.
In order to be effective, a lot must be considered. Aesthetics, competitive advantage, and sustainability must all be taken into account while explaining that you can satisfy your customers' needs in as few words as possible. Not exactly an easy task.
The following 10 companies have mastered this art and produced some of the most stunning value propositions on the world wide web. Let's take a moment to admire.
10 Value Propositions You Wish You Had

Opera may be the least-used internet browser of the Big 5, but they sure do have the best value proposition. It is simple, visually beautiful, and communicates the benefit of their product to the visitor. In just 11 words, Opera delivers everything it needs to; what it is, why it's good, and a clear call to action.Well done, Opera.

The Ladders is a career search site which specializes in high income ($80k+) job placement. Their headline, "Your career is our job" signals to the customer that the company is not satisfied until you are. The green CTA's contrast well with the dark blue background to immediately draw your eyes right where they want you to.

Apple is best known for their products' innovation and visual appeal. iTunes, the country's leading music retailer has sold over 25 billion songs to over 500 million users. This value proposition, found on iTunes.com, is great because it looks so clean. The headline clearly expresses the product's competitive advantage and there is a clear call-to-action to move the visitor down the sales funnel. The visuals at the bottom put the icing on the creative cake.

It doesn't get much more simple than this, but somehow Pinterest makes it work. In just a handful of words, they have told you who they are and what they do. The entertainment value of this site across multiple platforms (desktop or mobile) is shown through a very simple image, and a bright red call-to-action button jumps out from the page, begging you to become a user.

Salesforce's efficiency with their words is admirable. Three sentences with two words a piece is all it takes to display the ease of use and versatility of their software.
If the headline didn't make it clear enough, the subtext elaborates the message a little more. The laptop demonstrates the product in use, and your eyes follow the left-to-right path to the CTAs (each strategically targeting a different part of the sales funnel) just waiting for you to click them.

What an innovative company Square is. Their physical product, the Square Reader, which allows users to accept credit card payments through their smart phones, is actually given to the customer for free. In turn, they receive 2.75% of the exchange. What a brilliant business model! Even better, all of this information can be interpreted from just the image above.

Evernote is a free downloadable app for your computer and smartphone which allows the synchronization of notes and files. The two-word headline tells you the product's benefit, and the three images and their corresponding text give examples of what the product can do. The color scheme is calming to the eye, and there is a call to action at the bottom of the page.
I think it's safe to say that HubSpot knows a thing or two about inbound marketing. They wrote the book (literally) about multiple aspects of optimizing your website, and their experience shows in their value proposition. HubSpot's excellent use of colors, product demonstration, and formatting place them in a class with few others.

Skype allows its users to make voice and video calls over the internet via their computers, tablets, and smartphones. Skype users log over 2 billion minutes of usage time per day!
In their value proposition, they use an image of children holding a tablet to display that their product is easy to use and family-friendly. The looks on their faces also show that it has high entertainment value. The bright green CTA stands out from the light blue and white color scheme, and makes it easy for the visitor to locate and click.
What a beautiful face to have for your website. It's a little busier than the others, but it doesn't look unnatural. The white, bold headline looks very crisp against the blurred background. Your eyes can't help but see the copy next, which eloquently tells you a little bit about the product. The bottom of the page is lined with album covers from a variety of genres, everyone is sure to recognize at least one.