"HubSpot is honored to have IMPACT as one of our few platinum partners. I've never seen an agency run their business so well. From marketing, sales and service offerings to client success, hiring and scaling — IMPACT has done it all right."
Peter Caputa IV VP of Sales at HubSpot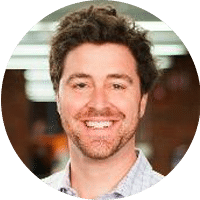 "IMPACT represents the highest standards of inbound marketing success. They not only specialize in delivering exceptional client results, but in sharing their expertise with marketers and business owners through world-class educational resources."
Patrick Shea Channel Marketing Manager at HubSpot